Hartley has unfinished business in F1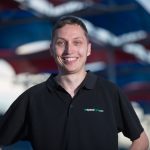 Brendon Hartley feels he has unfinished business in Formula 1 following confirmation that he will be replaced at Toro Rosso next season. 
Toro Rosso announced FIA Formula 2 graduate Alexander Albon as its new recruit which leaves Hartley out in the cold after just one full season with the Red Bull sister team.
Hartley's future at the team has been in question for much of the season having struggled to compete against team-mate Pierre Gasly, who has earned a promotion to Red Bull for 2019.
The New Zealander scored only four points this season compared to Gasly's haul of 29.
Having been omitted from the Toro Rosso announcement on Monday, Hartley took to Twitter to respond to his axing. 
"I left the (Yas Marina) circuit on Sunday with my head held high," said Hartley in a post on Twitter.
"I'm very proud of my story and my journey so far but I'm left feeling I have unfinished business in F1. For the moment, that has been put on hold.
"I've hit speed bumps before and I am a strong believer that tough situations make you stronger. It also helps that I have a great NZ support crew, friends, family and wife.
"I also want to thank my trainer Rich and almost all of the 500 strong Toro Rosso staff who I have stood beside and have enjoyed working with this season, all of the engineering team, the mechanics, marketing, PR, logistics, hospitality crew, factory staff and of course all at Honda Racing.
"I really do appreciate the support I have received from fans across the globe this year, I still have plenty more pages to write in my story and I will make the most of the opportunity's [sic] in the next chapter."
Hartley's plans for next year remain unclear although it is thought IndyCar could be an option for the former World Endurance Champion having been set to move to the series before joining F1.