POLL: Did SVG's penalty fit the crime?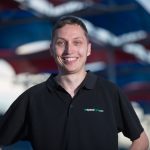 The Supercars Championship title decider was not without its controversy with title contender Shane van Gisbergen stripped of his victory in Race 30.
Van Gisbergen scored a thrilling win in Saturday's race after overcoming an out-of-fuel Scott McLaughlin on the final lap.
The victory initially set up a grandstand finish to the season with only two points separating the duo ahead of the final race.
However, hours after the race, a call to review van Gisbergen's final pit stop was made which ultimately found that Car #97 had breached Rule D25.6.3.2 which states;
"The Car must have all four (4) wheels off the ground while Refuelling is taking place" and that "if a Car is lowered to the ground before Refuelling is complete it must be raised immediately and until the Refuelling has been completed".
Triple Eight disagreed and challenged a penalty recommendation issued by Deputy Race Director Michael Masi before a 25 second time penalty was issued to Van Gisbergen on Sunday morning.
The sanction saw van Gisbergen dropped to fifth in the Race 30 results, handing title rival McLaughlin the win and a 53 point championship advantage ahead of the decider.
Ultimately the penalty didn't factor in the outcome of the title.
Had the sanction not been applied, van Gisbergen still needed to finish ahead of McLaughlin to win the championship.
In the end, the Kiwi finished fourth behind McLaughlin, who claimed second on Sunday, which saw the latter clinch a maiden Supercars championship.
However, Triple Eight have claimed the sanction deflated and demotivated the team while van Gisbergen believes the series robbed itself of a thrilling finish.
Van Gisbergen and Triple Eight team owner Roland Dane have questioned the decision to issue a driver penalty rather than a team sanction for the incident.
The team attempted to claim to the Stewards that there was no 'sporting advantage' to van Gisbergen and therefore only a teams' championship penalty should apply.
A similar incident at the Adelaide 500 where Erebus Motorsport were issued a $3000 fine and 30 teams' championship points penalty for a refuelling rule breach.
On Sunday the same penalty was issued to Team 18 when a loose wheel rolled into the fast lane during a pit stop.
However, Stewards rejected that argument as van Gisbergen took on fuel while the car was on the ground, and the fact that McLaughlin initially lost the race win due to running short of fuel demonstrated that a sporting advantage had been gained.
Did the punishment fit the crime? What do you think?
Cast your vote in this week's Pirtek Poll below.