Sports Sedans set for finale at Phillip Island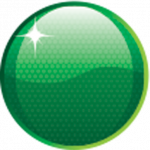 The 2018 Skye Sands National Sports Sedan Series will draw to a close this weekend at the Island Magic meeting with Steven Tamasi poised to claim the title.
Tamasi has a 132-point lead over the series' third-placed driver, Steven Lacey, while the man splitting them, Thomas Randle, will be absent due to the final round of the Dunlop Super2 Series in Newcastle.
With a total of 135 points on offer, young Victorian Tamasi could well lock up the series victory in the first race of the weekend in his Holden Calibra/Chev.
Randle is currently 78 points clear of Chev Camaro driver Lacey and may yet hold onto runner-up honours given his potent performances earlier in the season.
Kerry Baily, six-time national champion, will pilot the Audi/Chev which holds the Phillip Island sports sedan lap record of 1:27.2s, set by Jack Perkins.
Island Magic takes place from November 23-25.