TCM driver stepping up to V8TC in McLaughlin's series winner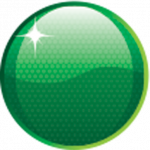 Jason Gomersall will move into the Kumho Tyre Australian V8 Touring Car Series next year in the car with which Scott McLaughlin won the 2012 Super2 Series.
Gomersall will remain with Matt Stone Racing, of which he is a long-term partner and which fields his Holden Torana in Paynter Dixon Touring Car Masters.
His new ride is ex-Stone Brothers Racing chassis FG01, which joins two other Falcons of their type in the MSR ranks.
The Queensland team already runs cars for Bradley Neill (FG02) and series stalwart Chris Smerdon (FG04).
"We are delighted to now have three Ford Falcon SBR FG chassis under our care, with SBR FG01 to join SBR FG02 and SBR FG04 cars in the stable," said team principal Matt Stone.
Gomersall added, "I love my MSR prepared TCM Torana and will continue to do limited TCM rounds in it, but I'm really looking forward to the challenge of mastering a Supercar after turning some laps in the team's Super2 car at a recent Queensland Raceway test day.
"I know it's going to have a fresh SBR engine, which is exciting (but) I'm yet to decide if we run a legacy livery like the other two cars.
"Our main aim is to turn out a well-prepared race car, which I know will be the case under Matt's stewardship of the project."
The team has also announced that Jim Stone will assist MSR with preparation of the car for 2019.