Wheel spin protest: CAMS stewards decision in full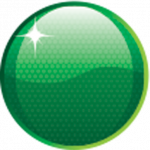 See below for the CAMS stewards decision concerning DJR Team Penske's protest against the determination of the Deputy Race Director (DRD) regarding Shane van Gisbergen's wheel spinning.
CLICK HERE for last night's story regarding the original decision; CLICK HERE for DJR Team Penske's response.
The CAMS stewards decision
We dismiss the Protest.
We agree with the DRD's submission that he and the Stewards enjoy a discretion to not impose a Penalty in appropriate circumstances notwithstanding that a breach of a Rule is established. So much is clear from Rule B7 in the case of the Stewards and, in the case of the DRD, Rule B2.1.1. So much is also clear from the terms of Articles 11.9 and 12 of the International Sporting Code.
We agree with the DRD that what we have termed the "second movement" of Car #97's rear wheels in its second Pit Stop in Race 28 is comparable to the Incidents involving Car #9 at the Adelaide 500 and Bathurst Races which had not been Penalised. We uphold the Determination of the DRD in this case.
We find that the DRD has a discretion not to refer a breach of Rule D11.8.8 to the Stewards in the circumstances of this case and in the general circumstances he outlined. We have no reason to consider that this exercise of discretion miscarried in this case. Indeed, had the Incident been referred to us, we would not have imposed a Penalty consistent with the policy which has been applied this Championship season.
Having arrived at this position, it is unnecessary for us to decide whether a breach of Rule D11.8.8 occurred in this case. As explained above, a rotation does not of itself amount to a breach. The issue is whether the clutch has been engaged.
It is clear that the wheels could not have rotated unless there was some degree of clutch engagement. However, we accept in the circumstances where 20% throttle had been applied, the movement is not consistent with full engagement of the clutch, potentially only minor engagement with no input from the Driver.
Rule D11.8.8 does not require a positive step by the Driver to engage the clutch. However, the fact that there is no evidence available to us to assess the degree of engagement or whether the clutch pedal had been lifted supports the application of the DRD's policy with respect to these types of Incidents. In other words, the absence of such data justifies a tolerance of the order the DRD has applied.
The Parties were reminded of their right to appeal.