Championship points for Sandown, GC quali races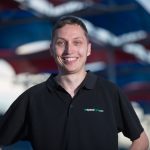 Championship points are set to be on offer for the Races to the Grid at Sandown and the Gold Coast Supercars events next year.
The Supercars Commission has agreed to add further spice to the qualifying races in 2019 with the Sandown 500 format to expand to the Gold Coast which will host one 500km race.
Under the Race to the Grid system, co-driver and primary driver take part in sprint races which determine the grid for the 500km enduro.   
From next year the qualifying races at Sandown and the Gold Coast will offer up 50 points to the winner while 250 points will be awarded to the victor in the 500km showpiece race. 
It is not the first time points have been on offer for qualifying races with a similar system last used by the category in 2012.
Points earned by co-drivers won't contribute to their partners' championship tally but may form part of a new co-drivers cup competition which has been floated by Supercars CEO Sean Seamer. 
The move has been driven by the championship's desire to simplify its formats while the change of format at the Gold Coast could make room to add further categories on the Saturday program.  
Supercars announced yesterday that it has opened preliminary talks to bring NASCAR to the Gold Coast race in the near future. 
"What we have talked about is 50 points for each (race on Saturday) and 250 for the Sunday (race), so it is still 300 for the main driver, the co-drivers' points won't count to the championship," said Seamer.
"We might look at putting a co-drivers cup together.
"The feedback we have had from fans and broadcast is that if it is a race, it is a race. The Commission agreed to that on Wednesday.  
"I mentioned in the discussions last week with the consistency in formats making the sport a bit less complicated and a little bit easier for someone new to come in. 
"That is the intent behind it. Obviously, a 500km race around here (Gold Coast) is going to be unbelievable.
"It's a new format and it will spice up both days. 
"It also gives us the opportunity to clear the schedule on the Saturday, to add some innovation, potentially new categories joining us next year."
Supercars has advised major partners the Queensland Government and Tourism and Events Queensland of the Commission decision and is in talks to be granted formal approval to change the Vodafone Gold Coast 600 format.