VIDEO: Porsche 968 sets record lap of SMP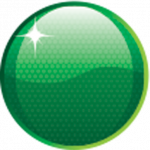 Ride onboard with Barton Mawer as he comes within a whisker of breaking the outright lap record at Sydney Motorsport Park, recording a 1:19.8250s lap to win the Pro class at last weekend's World Time Attack.
After four years of development, the Porsche 968 which Mawer drove produces somewhere north of 800bhp, though the team itself doesn't really know as the dyno struggles to give it accurate readings.
That's fed to wheels via an Albins transaxle, the same as is found in a Supercar, and produces more than two tonnes of downforce at the end of Sydney Motorsport Park's long front straight – enough to take Turn 1 flat at more than 250km/h.
According to Mawer, there's more to come too. The boost wasn't wound all the way up to 11, and a brake issue saw him sail passed the apex at the hairpin at Turn 8.
The outright lap record remains the property of Nico Hulkenberg, who set a 1:19.142s at the wheel of an Lola A1GP Zytek in 2007.