Karting Aus executive to ride in Tour de Cure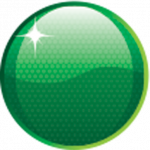 Karting Australia Chief Operating Officer Lee Hanatschek will ride in the Tour de Cure charity cycling event next year.
Hanatschek has been part of the Australian motorsport industry for nearly two decades, initially at BAM Media where he became General Manager before his move to a media and operations role at KA.
The Tour de Cure Signature Tour is a nine-day journey from Sydney to Geelong, spanning 1287km, in early May 2019.
It is held to raise funds for cancer research, support, and prevention.
"This nine-day tour will be the toughest physical challenge that I have ever faced in my life," said Hanatschek.
"I'll be riding almost 1,300 kilometres that incorporates 13,835 metres of elevation over a nine-day period in early May; it's going to hurt, there's no doubt about that what so ever.
"However, the aches and pains that I will endure throughout the Tour will be nothing compared to the suffering that thousands of people and their families go through each year as they battle cancer.
"I've seen too many of my family and friends battle this dreaded disease, and the majority of them have lost the battle.
"While I'm fit and able to, I want to do my bit to be able to help find a cure of this disease that has affected me and my family while continuing to affect so many others, and that is why I've committed to riding in the 2019 Tour de Cure Signature ride."
Hanatschek has also pledged to raise more than $12,000 towards the cause, including through the creation of a karting wall calendar.
The calendar is available for purchase online for $20 (including postage) with all proceeds going to the Tour de Cure.
Direct donations to Hanatschek's campaign can be made HERE.