Mick Schumacher wins European F3 title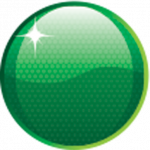 Mick Schumacher has won the FIA Formula 3 European Championship with a race to spare at the Hockenheimring.
Schumacher could only finish 12th in Race 1 of the weekend after contact with Kiwi team-mate Marcus Armstrong.
However, a second placing in Race 2 as Daniel Ticktum finished seventh put the championship beyond doubt.
The achievement comes after Schumacher was winless in the first 14 of 30 races this season.
"Of course, I am really happy with my title win," he said.
"I can hardly describe what a beautiful feeling it is to be doing something that you love really well.
"However, I also have a great team around me that is giving me the best conditions, enabling me to concentrate on what is important. I reckon that that is one of the keys to success.
"Moreover, we never gave up this season and have always tried to improve further. We never stopped working on ourselves."
Schumacher and Armstrong ran side-by-side in a battle for sixth, which became a battle for fifth due to an incident ahead, until the Prema Theodore drivers also banged into the side of each other as they entered the Turn 7 sweep.
Armstrong ultimately retired while Schumacher pitted to take a new front wing.
Along the way, however, he forced Ticktum (Motopark) off the edge of the circuit as his championship rival moved by and was issued a penalty point on his racing licence.
Ticktum finished in fifth while Guanyu Zhou (Prema Theodore) took victory.
Race 2 went to Juri Vips (Motopark) after Schumacher had to relent due to two errors.
The German instead had to look in his mirrors to team-mate Ralf Aron but saw off that challenge as they finished second and third respectively.
"My start was average," admitted Schumacher.
"Until the Safety Car came out, I had a close fight with Juri.
"After the restart, I ran wide on the first corner and lost contact to him. After that, it took a while for me to get my tyres clean again and to find back my rhythm.
"However, the championship party still has to wait, because there is another race to run tomorrow in which I want to give the maximum once more."
Armstrong started Race 2 from pit lane and again failed to make the finish after contact with Sophia Floersh (Van Amersfoort Racing) as he came up through the field.