Bayliss wins 2018 ASBK finale at Phillip Island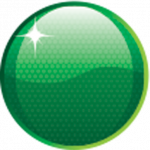 Troy Bayliss has capped off his YMI Australian Superbike Championship comeback season with a win in the final race at Phillip Island.
The 49-year-old Ducati hero took out Race 2 after an exhilarating four-rider battle and with that, his second race win of the campaign, secured third in the championship.
Bayliss was third into the first corner, behind Wayne Maxwell (Yamaha) and Bryan Staring (Kawasaki), and they briefly gapped the field before being caught by outgoing champion Josh Waters (Suzuki).
All of the quartet spent turns in the lead but it was Bayliss that held sway at the start of the final lap.
Waters got past, but went down at Lukey Heights and left Bayliss to take a small victory over Staring and Maxwell.
Ted Collins (BMW) finished fourth as Waters remounted to salvage seventh.
Race 1 was a similar story with Waters, Maxwell, and Bayliss going at it for line honours.
Bayliss survived a huge moment on Lap 7 as Maxwell passed Waters for first position, before #21 got in front on Lap 9.
However, Waters made a decisive pass on the final lap and Maxwell took over second spot at Lukey Heights.
Behind Bayliss, Glenn Allerton (BWW) was fourth and already crowned 2018 champion Troy Herfoss (Honda) seventh.
The Australian Superbikes will have a non-championship support round at the Michelin Australian Motorcycle Grand Prix on October 26-28.
Results: Race 1, Phillip Island (Top 10)
| | | | | | | |
| --- | --- | --- | --- | --- | --- | --- |
| Pos | Num | Rider | Team | Bike | Laps | Time/Gap |
| 1 | 1 | Josh WATERS | Team Suzuki ECSTAR | Suzuki GSX-RR | 12 | 18:43.788 |
| 2 | 47 | Wayne MAXWELL | Yamaha Racing Team | Yamaha YZF-R1 | 12 | +0:00.115 |
| 3 | 21 | Troy BAYLISS | Desmosport Ducati | Ducati Final Ed. | 12 | +0:00.634 |
| 4 | 14 | Glenn ALLERTON | NextGen Motorsports | BMW S RR | 12 | +0:10.651 |
| 5 | 25 | Daniel FALZON | Yamaha Racing Team | Yamaha YZF-R1 | 12 | +0:10.797 |
| 6 | 17 | Troy HERFOSS | Penrite Honda Racing | Honda CBR SP | 12 | +0:12.385 |
| 7 | 29 | Ted COLLINS | NextGen Motorsports | BMW S RR | 12 | +0:12.712 |
| 8 | 61 | Arthur SISSIS | SA Demolition | Honda CBR1000 | 12 | +0:14.943 |
| 9 | 12 | Matt WALTERS | Swann Insurance | Kawasaki ZX-10R | 12 | +0:19.996 |
| 10 | 68 | Mitch LEVY | ATR | Yamaha YZF-R1 | 12 | +0:24.521 |
Results: Race 2, Phillip Island (Top 10)
| | | | | | | |
| --- | --- | --- | --- | --- | --- | --- |
| Pos | Num | Rider | Team | Bike | Laps | Time/Gap |
| 1 | 21 | Troy BAYLISS | Desmosport Ducati | Ducati Final Ed. | 12 | 18:44.881 |
| 2 | 67 | Bryan STARING | Kawasaki BCperformance | Kawasaki ZX-10R | 12 | +0:00.231 |
| 3 | 47 | Wayne MAXWELL | Yamaha Racing Team | Yamaha YZF-R1 | 12 | +0:00.800 |
| 4 | 29 | Ted COLLINS | NextGen Motorsports | BMW S RR | 12 | +0:14.116 |
| 5 | 12 | Matt WALTERS | Swann Insurance | Kawasaki ZX-10R | 12 | +0:16.243 |
| 6 | 61 | Arthur SISSIS | SA Demolition | Honda CBR1000 | 12 | +0:18.827 |
| 7 | 1 | Josh WATERS | Team Suzuki ECSTAR | Suzuki GSX-RR | 12 | +0:19.056 |
| 8 | 168 | Glenn SCOTT | GSR Kawasaki | Kawasaki ZX-10R | 12 | +0:24.089 |
| 9 | 68 | Mitch LEVY | ATR | Yamaha YZF-R1 | 12 | +0:24.270 |
| 10 | 53 | Mason COOTE | Aark Suspension & Tuning | Kawasaki ZX-10R | 12 | +0:26.034 |
Championship points (Top 10)
| | | |
| --- | --- | --- |
| Pos | Rider | Pts |
| 1 | Troy HERFOSS | 321.5 |
| 2 | Wayne MAXWELL | 276 |
| 3 | Troy BAYLISS | 273 |
| 4 | Josh WATERS | 264.5 |
| 5 | Daniel FALZON | 233 |
| 6 | Bryan STARING | 208.5 |
| 7 | Matt WALTERS | 153 |
| 8 | Alex PHILLIS | 151 |
| 9 | Glenn ALLERTON | 141 |
| 10 | Arthur SISSIS | 138.5 |