Pirtek extends partnership with DJRTP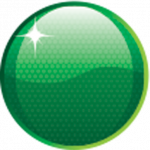 Shell V-Power Racing has announced that it will extend its partnership with Pirtek Fluid Systems.
Australia's leading hydraulic and industrial hose supplier and has been a partner of the team since its inception as DJR Team Penske in 2015.
The company has taken up an option to extend its sponsorship arrangement with the team until 2020.
"As we celebrate 20 years since Pirtek's first Bathurst win as a sponsor, it seems an opportune time to continue our involvement in Supercars and the fantastic relationship we have with DJR Team Penske," said CEO of Pirtek Fluid Systems Stephen Dutton.
"The fact that the team won the Pirtek Pitstop Challenge at Bathurst last week for the second year in a row is the icing on the cake. We wish the team all the best for the rest of the season and into the future."
Team owner Roger Penske added: "Pirtek joined us as foundation partners with DJR Team Penske in 2015 and the company has grown with us and been a big part of our success in Supercars.
"Stephen (Dutton) and his team have worked closely with Penske Transportation Group in Australia – along with many of our other team partners – to build very strong and productive business-to-business relationships.
"Our partnership has grown internationally as Pirtek is now also a key part of our motorsports teams in the United States."
The sponsorship deal follows the acquisition of Repco and Coles Express as partners to the team.
Shell V-Power Racing, which recently won the Pirtek Pit Stop Challenge at Bathurst, will head to the Vodafone Gold Coast 600 next week for the final round of the Pirtek Enduro Cup.