Hamilton closes in on title with Japanese GP win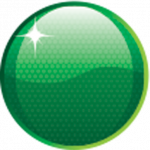 Lewis Hamilton has edged closer to the 2018 Formula 1 world championship by securing victory in the Japanese Grand Prix.
His bid for a fifth world title was helped by a poor race for Ferrari rival Sebastian Vettel, who clashed with Red Bull's Max Verstappen, fell to the back and only salvaged sixth place.
Hamilton's ninth win of 2018 means that the Mercedes star has a handy 67-point lead in the title chase with four grands prix remaining.
The Briton could wrap it up in the next round in the United States if he can outscore Vettel by eight points or more.
Hamilton led from the start ahead of his team-mate Valtteri Bottas, and that is how the pair would finish, capping off a crushing weekend for the Mercedes squad.
Verstappen endured an eventful run to third place in the race.
The lead Red Bull driver locked a brake at the final corner on the opening lap, bounced over the kerb and rejoined at the second part of the chicane, resulting in contact with Kimi Raikkonen.
Verstappen was handed a five-second penalty for the incident, and after an early Safety Car period for debris after a clash between Kevin Magnussen and Charles Leclerc, Verstappen withstood an attack from Vettel at the restart.
Vettel carried too much speed into the fast Spoon left-hander and made contact with the Red Bull.
Verstappen continued unimpeded and raced onto third, while Vettel fell to the tail of the field and mounted a big comeback to sixth, keeping his faint title hopes alive.
Australian Daniel Ricciardo was a beneficiary of the action, finishing fourth after starting a lowly 15th due to a qualifying engine issue.
Raikkonen would eventually finish fifth having copped the bad end of traffic during the pit stops.
Force India's Sergio Perez finished a fighting seventh, using an excellent pit strategy to get the better of Haas' Romain Grosjean and his team-mate Esteban Ocon, the last of the cars on the lead lap.
Renault driver Carlos Sainz beat home Pierre Gasly to the final championship point after passing him late in the race.
New Zealand driver Brendon Hartley made a poor start to the race and plunged down the order after an impressive qualifying performance, finishing the race in 12th place.
The next grand prix will be held at the Circuit of the Americas in Austin, Texas from October 19-21.
Race Results: Japanese Grand Prix
| | | | | | |
| --- | --- | --- | --- | --- | --- |
| Pos | Num | Driver | Car | Laps | Time/Retired |
| 1 | 44 | Lewis Hamilton | Mercedes | 53 | 1:27:17.062 |
| 2 | 77 | Valtteri Bottas | Mercedes | 53 | +12.919s |
| 3 | 33 | Max Verstappen | Red Bull Racing TAG Heuer | 53 | +14.295s |
| 4 | 3 | Daniel Ricciardo | Red Bull Racing TAG Heuer | 53 | +19.495s |
| 5 | 7 | Kimi Räikkönen | Ferrari | 53 | +50.998s |
| 6 | 5 | Sebastian Vettel | Ferrari | 53 | +69.873s |
| 7 | 11 | Sergio Perez | Force India Mercedes | 53 | +79.379s |
| 8 | 8 | Romain Grosjean | Haas Ferrari | 53 | +87.198s |
| 9 | 31 | Esteban Ocon | Force India Mercedes | 53 | +88.055s |
| 10 | 55 | Carlos Sainz | Renault | 52 | +1 lap |
| 11 | 10 | Pierre Gasly | Scuderia Toro Rosso Honda | 52 | +1 lap |
| 12 | 9 | Marcus Ericsson | Sauber Ferrari | 52 | +1 lap |
| 13 | 28 | Brendon Hartley | Scuderia Toro Rosso Honda | 52 | +1 lap |
| 14 | 14 | Fernando Alonso | McLaren Renault | 52 | +1 lap |
| 15 | 2 | Stoffel Vandoorne | McLaren Renault | 52 | +1 lap |
| 16 | 35 | Sergey Sirotkin | Williams Mercedes | 52 | +1 lap |
| 17 | 18 | Lance Stroll | Williams Mercedes | 52 | +1 lap |
| NC | 16 | Charles Leclerc | Sauber Ferrari | 38 | DNF |
| NC | 27 | Nico Hulkenberg | Renault | 37 | DNF |
| NC | 20 | Kevin Magnussen | Haas Ferrari | 8 | DNF |
Drivers' championship
| | | | |
| --- | --- | --- | --- |
| Pos | Driver | Nat | Pts |
| 1 | Lewis Hamilton | GBR | 331 |
| 2 | Sebastian Vettel | GER | 264 |
| 3 | Valtteri Bottas | FIN | 207 |
| 4 | Kimi Räikkönen | FIN | 196 |
| 5 | Max Verstappen | NED | 173 |
| 6 | Daniel Ricciardo | AUS | 146 |
| 7 | Sergio Perez | MEX | 53 |
| 8 | Kevin Magnussen | DEN | 53 |
| 9 | Nico Hulkenberg | GER | 53 |
| 10 | Fernando Alonso | ESP | 50 |
| 11 | Esteban Ocon | FRA | 49 |
| 12 | Carlos Sainz | ESP | 39 |
| 13 | Romain Grosjean | FRA | 31 |
| 14 | Pierre Gasly | FRA | 28 |
| 15 | Charles Leclerc | MON | 21 |
| 16 | Stoffel Vandoorne | BEL | 8 |
| 17 | Lance Stroll | CAN | 6 |
| 18 | Marcus Ericsson | SWE | 6 |
| 19 | Brendon Hartley | NZL | 2 |
| 20 | Sergey Sirotkin | RUS | 1 |
Constructors' championship
| | | |
| --- | --- | --- |
| Pos | Team | Pts |
| 1 | Mercedes | 538 |
| 2 | Ferrari | 460 |
| 3 | Red Bull Racing TAG Heuer | 319 |
| 4 | Renault | 92 |
| 5 | Haas Ferrari | 84 |
| 6 | McLaren Renault | 58 |
| 7 | Force India Mercedes | 43 |
| 8 | Scuderia Toro Rosso Honda | 30 |
| 9 | Sauber Ferrari | 27 |
| 10 | Williams Mercedes | 7 |