Supercars to reveal 2019 transaxle plans at GC600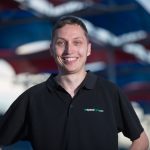 Supercars aims to confirm its transaxle plans for 2019 to teams at the Vodafone Gold Coast 600.
The championship has been evaluating its transaxle options for next season with its current supplier Albins in the final year of its contract.
Teams have indicated a wish for a more robust and cost effective transaxle with outfits currently spending a key amount of resource in preparing and repairing the component.
Renowned gearbox manufacturer Xtrac has emerged as a likely candidate to secure the contract for next season.
THE FINAL RACE OF THE 2023 REPCO SUPERCARS CHAMPIONSHIP ON ONE OF THE WORLD'S BEST STREET CIRCUITS. GO ALL IN AT THE VAILO ADELAIDE 500, CLICK HERE TO BUY TICKETS
The British firm has supplied transmissions to Formula 1, WRC and touring car series such as the British Touring Car Championship, and is also the exclusive supplier to IndyCar.
An example of a prototype transaxle was tested in a Super2 car throughout the Rabble.Club Sandown 500 weekend.
The data gathered from the component is expected to be shared by Supercars to teams.
Supercars CEO Sean Seamer has told this website that a decision will be communicated at the team owners meeting ahead of the Gold Coast 600 from October 19-21.
"That (the transaxle plans for next season) will be done in time for the Gold Coast team owners meeting," Seamer told Speedcafe.com.
"Absolutely there is scope for a new transaxle which is why we are testing one but no decision has been made and no contract has been signed.
"We need to get the testing done with any new component; we want testing done so we have got feedback and data to share with the teams.
"You have to put race kilometres on a component. You can simulate it and put them in a range of different scenarios but nothing simulates race kilometres."
Teams have been told little information regarding Supercars' transaxle plans for 2019 while the championship works towards an agreement for next year.
Triple Eight team owner Roland Dane is among those keen to learn the direction for next season.
"To be honest the teams have been starved of information on this so we don't really know what is going on," Dane told Speedcafe.com.
"There are good reasons for making a change but we need the detail. The communication to the teams regarding the transaxle has been shocking I hope we learn something pretty quickly.
"I completely agree with the philosophy (behind a new transaxle) but we would like to know what we are doing for next year and how much it is going to cost us."
Shell V-Power Racing managing director Ryan Story is pleased to see new prototypes being tested before a decision is made and believes a change in this area would help teams contain costs.
"The way Supercars are going about it is the right way. I think that basically what we are seeing is an opportunity to do something a bit different," Story told Speedcafe.com.
"I think what they are doing by running it and understanding it before it is in the spotlight is only a good thing.
"I think across all the teams we have got cost centres that are unsustainably high and the onus is on all of us as a collective to do what we can to reduce cost where we can and keep them contained and allow teams to be sustainable. This is one area that has been identified."
Speedcafe.com understands that a further transaxle test could take place at the Supercheap Auto Bathurst 1000 next month.