Harry Bates reignites ARC title hopes in SA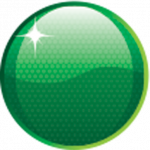 Harry Bates has moved to second in the CAMS Australian Rally Championship and closed the gap to Eli Evans after a dramatic penultimate round in South Australia.
Bates won Heat 1 of the BOTT Adelaide Hills Rally, run on Friday night and Saturday, and finished runner-up to championship leader Eli Evans in Heat 2.
Evans had already given up significant ground when he hit a tree early on Saturday afternoon, just 600m into the first running of the Monarto Mega Stage.
That crash become even more costly on the following night when stewards opted to exclude the #2 Tankformers Skoda Fabia R5 from Heat 1 and penalise another 20 championship points for failure to comply with emergency procedures for a vehicle stopped on a special stage.
The team has indicated that it will appeal the sanction, which will be heard by the CAMS Appeal Tribunal in coming weeks.
Evans, who was originally classified 13th in Heat 1 after failing to complete that second-last stage, left South Australia with a net haul of 20 championship points after beating Bates by 18.6s in Heat 2.
The pair had a tight battle in a number of Sunday's nine stages, including a dead heat in Special Stage 13, and Evans' faster start to the day would prove to be pivotal.
Bates collected 75 points from the weekend after he and co-driver John McCarthy claimed the bonus point for winning 11 of the event's 17 special stages in the Toyota Genuine Parts Toyota Yaris AP4.
"You always want to come away with not just taking a win but also being the fastest person on the weekend as well. For us that was as much the goal as the result," said Bates.
"It's really exciting for our whole team. We've been working on this car trying to get more pace out of it and I suppose in the past some of our issues have been around reliability.
"When we had a clean run this weekend and it all came together we were able to show what we were capable of."
He is now just 29 points behind Evans in the standings, and Steve Glenney only eight further back.
Glenney, second in the championship coming into the rally, finished second to Bates by 56.3s in Heat 1 but rolled the Contel Communications Subaru Impreza WRX STI on the Sunday.
That incident opened the door for Molly Taylor to finish the round in second position in the Subaru do Motorsport Subaru WRX STI after placing third in both heats.
The sixth and final round of the season takes place at Kennards Hire Rally Australia in Coffs Harbour, New South Wales on November 15-18.
Eli Evans on his crash
Results: Heat 1, Adelaide Hills Rally (Top 10)
| | | | |
| --- | --- | --- | --- |
| Pos | Driver/Co-driver | Car | Time/Gap |
| 1 | H.BATES/McCARTHY | Toyota Yaris | 59:14.6 |
| 2 | GLENNEY/SERANDIS | Subaru Impreza WRX | +00:56.3 |
| 3 | M.TAYLOR/READ | Subaru Impreza WRX STI | +01:30.6 |
| 4 | L.BATES/MOSCATT | Toyota Corolla S2000 | +02:46.6 |
| 5 | HIGGS/NICOLI | Mitsubishi Lancer EVO Vl | +03:35.6 |
| 6 | DWYER/ADAMS | Mitsubishi Lancer EVO Vl | +03:52.9 |
| 7 | ANEAR/MAGUIRE | Subaru Impreza WRX STI | +06:18.4 |
| 8 | ADMIRAAL/HEYWOOD | Subaru Impreza WRX | +07:32.6 |
| 9 | POHLNER/MOORE | Subaru Impreza WRX | +08:56.9 |
| 10 | CAGNEY/DYCER | Mitsubishi Lancer EVO Vl | +12:10.3 |
Results: Heat 2, Adelaide Hills Rally (Top 10)
| | | | |
| --- | --- | --- | --- |
| Pos | Driver/Co-driver | Car | Time/Gap |
| 1 | E.EVANS/SEARCY | Skoda Fabia R5 | 1:05:56.8 |
| 2 | H.BATES/McCARTHY | Toyota Yaris | +00:18.6 |
| 3 | M.TAYLOR/READ | Subaru Impreza WRX STI | +02:32.9 |
| 4 | ADMIRAAL/HEYWOOD | Subaru Impreza WRX | +07:58.9 |
| 5 | POHLNER/MOORE | Subaru Impreza WRX | +08:46.1 |
| 6 | CAGNEY/DYCER | Mitsubishi Lancer EVO Vl | +10:02.7 |
| 7 | ANEAR/MAGUIRE | Subaru Impreza WRX STI | +12:20.7 |
| 8 | RAEDEL/PHILLIPS | Ford Falcon XR6 | +22:42.1 |
| 9 | CHU/ALCORN | Ford Fiesta | -4 |
| 10 | HIGGS/NICOLI | Mitsubishi Lancer EVO Vl | -5 |
Championship points: After Round 5 (Top 10, Provisional)
| | | |
| --- | --- | --- |
| Pos | Driver | Pts |
| 1 | Eli EVANS | 310 |
| 2 | Harry BATES | 281 |
| 3 | Steve GLENNEY | 273 |
| 4 | Molly TAYLOR | 260 |
| 5 | Adrian COPPIN | 189 |
| 6 | Lewis BATES | 166 |
| 7 | Adam KAPLAN | 108 |
| 8 | Haowen CHU | 100 |
| 9 | Glen RAYMOND | 80 |
| 10 | Brad MARKOVIC | 76 |