Bates fastest on opening night of ARC at The Bend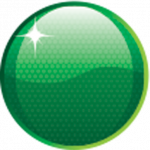 Harry Bates sits atop the leaderboard after the first two stages of the BOTT Adelaide Hills Rally, run at The Bend Motorsport Park.
Bates and co-driver John McCarthy were quickest through both of the super special stages in the Toyota Genuine Parts Toyota Yaris AP4 to lead Round 5 of the CAMS Australian Rally Championship by 1.3s over Eli Evans.
Under a match racing format, Bates went against championship leader Evans in SSS1 and beat the Tankformers Skoda Fabia R5 by just over 1.2s.
Evans all but matched Bates' time during the repeat of the 1.67km stadium circuit for SSS2, although they ran separately on that occasion.
Steve Glenney (Contel Communications Subaru Impreza WRX STI), currently second in the championship, was sixth at the end of Friday night while 2016 champion Molly Taylor (Subaru do Motorsport Subaru WRX STI) was ninth.
Heat 1 continues today with six more stages to the south-east of Adelaide, totalling 110km.
After Special Stage 2, Adelaide Hills Rally (Top 10)
| | | | |
| --- | --- | --- | --- |
| Pos | Driver/Co-driver | Car | Time/Gap |
| 1 | H.BATES/McCARTHY | Toyota Yaris | 0:02:51.2 |
| 2 | E.EVANS/SEARCY | Skoda Fabia R5 | +00:01.3 |
| 3 | DWYER/ADAMS | Mitsubishi Lancer EVO Vl | +00:06.7 |
| 4 | HIGGS/NICOLI | Mitsubishi Lancer EVO Vl | +00:07.3 |
| 5 | L.BATES/MOSCATT | Toyota Corolla S2000 | +00:07.6 |
| 6 | GLENNEY/SERANDIS | Subaru Impreza WRX | +00:10.2 |
| 7 | ANEAR/MAGUIRE | Subaru Impreza WRX STI | +00:10.6 |
| 8 | ADMIRAAL/HEYWOOD | Subaru Impreza WRX | +00:14.3 |
| 9 | M.TAYLOR/READ | Subaru Impreza WRX STI | +00:17.3 |
| 10 | POHLNER/MOORE | Subaru Impreza WRX | +00:21.0 |