Brabham disappointed by Super Trucks cancellation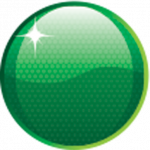 Australian racer Matt Brabham is shattered he will not have the chance to clinch the Stadium Super Trucks championship in front of home crowd at the Vodafone Gold Coast 600 next month after the series had its licence to compete suspended by the Confederation of Australian Motor Sports.
A CAMS spokesperson has confirmed to Speedcafe.com that the category, which was created by US-based Motorsport veteran Robby Gordon, has been suspended based on safety grounds and that discussions are ongoing with the category manager regarding its future in Australia.
It is uncertain if the Queensland round will be rescheduled or the season will close with an event in California in December.
It is the second major punch in recent months for Brabham who was replaced as a co-driver for Lee Holdsworth at Preston Hire Racing in July.
Brabham, who drove in the 100th Indianapolis 500 for Pirtek Team Murray in 2016, was born in the US and raised on the Gold Coast.
"It is enormously disappointing," said Brabham.
"We have had a tremendous year in the trucks and to have the chance to possibly win the title in front of a home crowd was something I was looking forward to.
"The battle is between Robby (Gordon) and CAMS. I have no idea whether it can be rescued or not, but hopefully there can be a resolution."
While Brabham was keen to clinch the title in front of family, friends and local fans, the non-appearance on the Gold Coast also has several commercial ramifications for the 24-year-old.
"I have several personal and team sponsors who have already organised themselves and gone to terrific expense to attend the Gold Coast event and it is embarrassing to have to tell them we are not going," said Brabham.
"The personal sponsorship and the SST prize money helps pays the bills week to week as I continue to chase my dream of a long-term team contract.
"Thankfully, my personal sponsors have been enormously supportive through the drama, but this type of situation is tremendously frustrating.
"While I have a personal interest in a positive outcome I am sure the fans will also be disappointed because the feedback we get from them is awesome, especially on the Gold Coast where they have come out in force."
Brabham currently leads the Stadium Super Trucks championship, with a 50 point buffer over Gavin Harlien.
Harlien is the only other title contender in the field, with Gordon third in the standings, sitting more 100 points back from the pair.
During 2018, Brabham has appeared on the podium nine times in the 14 races with four race wins.
Supercars has confirmed that the Kumho V8 Touring Car Series will replace Stadium Super Trucks on the support bill.