Bathurst to be broadcast in 4K and ad-break free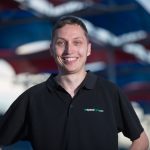 Next month's Supercheap Auto Bathurst 1000 will be broadcast in 4K definition in what will be a first for Australian sport.
Foxtel has confirmed it will shoot the Great Race in 4K, the highest possible definition available in the country, with the event broadcast on the pay television provider's new 4K channel 444.
The entire race will be broadcast in 4K via 30 native 4K broadcast cameras which will deliver a definition that is four times the detail of high definition (HD).
Foxtel will team up with broadcast company Gearhouse to carry out the project.
Those with 4K televisions with a satellite subscription to Foxtel's Sports HD pack and above can access the coverage via an IQ4 set-top box.
Another first will see this year's broadcast by the network completely ad-break free while the popular dedicated 24 hour Bathurst channel will return.
"We are proud to be able to deliver the Bathurst coverage through this innovative partnership with Foxtel to bring the best technology available in the world right now," said Supercars CEO Sean Seamer.
"With the support of Foxtel and Fox Sports we have trialled the cameras at the last two Supercars events and as recently as the Sandown 500 on the weekend. The pictures are extraordinary.
"Supercars is a sport of colour, sound and movement. The cars, the action, the colour and the event will be captured like never before in 4K. We couldn't be any more excited."
Patrick Delany, Foxtel CEO added, "When we announced Foxtel in 4K a month ago we and Supercars challenged ourselves to bring it to life as soon as possible and after an incredible amount of work we are delighted to pull forward the launch by a month and bring Australians Bathurst like never before.
"It's fitting that we will ring in a new era in Australian television with an event as big and iconic as the action at Mount Panorama."
The return of the Bathurst channel will also see a range of special programs including a new instalment of the Bathurst Legends series with an episode dedicated to Craig Lowndes' six wins on the mountain as he prepares for his final Great Race as a primary driver.
There will also be an episode which delves into the crazy 2014 edition of the race.
This will join replays of classic races in addition to Supercars Trackside, Pit Lane Live and Supercars Life shows.
Foxtel has confirmed that the Bathurst channel (506) will go live on October 1.