Tanak moves to second in WRC with Turkey win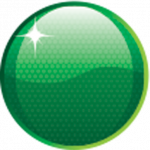 Ott Tanak has won Rally Turkey to move to second in the standings while Thierry Neuville and Sebastien Ogier salvaged solid Power Points hauls after disastrous Saturdays.
Neuville arrived first and Ogier second in the World Rally Championship and held those positions after the first full day before both retired due to a suspension failure and an impact with a tree, respectively.
They restarted on the final day and each managed to earn five crucial championship points, although Tanak's event win means that the Toyota Gazoo driver now splits them in the standings.
Neuville won the day's first running of the Marmaris stage in his Hyundai and again when it served as the rally-ending Power Stage.
It meant that he preserved his 23-point lead over Ogier after the M-Sport Ford driver clawed back one point for finishing the event in 10th before going runner-up through the Power Stage.
The Frenchman fell only 1.6s short of Neuville on the final stage despite being hampered by a left-rear puncture, having won the other two stages of the day.
Tanak saw the rally lead fall in his lap amid the chaos of Saturday, when team-mate Jari-Matti Latvala ended up behind him on the timesheets with a healthy margin to third position.
As such, Toyota Gazoo Racing ordered its drivers to not make the final day a contest.
As long as the Estonian kept his Yaris straight, the main point of interest was the Power Stage, in which Tanak collected three points to close the gap to Neuville to 13 points.
Hayden Paddon was similarly destined for third on the final day in Turkey, and so it was that the Hyundai driver scored his first podium of the season.
"When you're in 'no man's land' it can be really hard because you have to look after the car," said the New Zealander.
"It can be really painful but it's what you have to do.
"I am really happy to take our first podium of the season. It has been a very tough rally.
"We have adopted a particular strategy this weekend that has required us to hold back and be patient. Thankfully that approach has paid off and we have been rewarded with third place – it's been a while since we've been on the podium!
"It hasn't been the rally that the team wanted or deserved. I am fully behind them coming back in the final rounds of the season and I am personally looking forward to Wales Rally GB."
Teemu Suninen (M-Sport Ford) remained fourth and Andreas Mikkelsen (Hyundai) fifth, while the other Power Stage points went to Latvala (fourth on stage) and Elfyn Evans (M-Sport Ford, fifth on stage).
Round 10 of 13 is Wales Rally GB on Octover 4-7, when Paddon will again be in the #6 i20.
Highlights: Stages 14 to 17
Rally Turkey: Results (Top 10)
| | | | | | | | |
| --- | --- | --- | --- | --- | --- | --- | --- |
| Pos | Num | Driver | Nat | Team | Car |   | Time/Gap |
| 1 | 8 | Ott Tanak | EST | Toyota Gazoo | Yaris WRC | | 3:59:24.5 |
| 2 | 7 | Jari-Matti Latvala | FIN | Toyota Gazoo | Yaris WRC | | +22.3 |
| 3 | 6 | Hayden Paddon | NZL | Hyundai | i20 WRC | | +1:46.3 |
| 4 | 3 | Teemu Suninen | FIN | M-Sport Ford | Fiesta WRC | | +4:10.9 |
| 5 | 4 | Andreas Mikkelsen | NOR | Hyundai | i20 WRC | | +7:11.7 |
| 6 | 81 | Henning Solberg | NOR | Henning Solberg | Fabia R5 | WRC2 | +13:40.6 |
| 7 | 32 | Jan Kopecky | CZE | Skoda | Fabia R5 | WRC2 | +18:25.2 |
| 8 | 37 | Simone Tempestini | ROU | Simone Tempestini | C3 R5 | WRC2 | +19:37.1 |
| 9 | 39 | Chris Ingram | GBR | Toksport | Fabia R5 | WRC2 | +20:21.3 |
| 10 | 1 | Sebastien Ogier | FRA | M-Sport Ford | Fiesta WRC | | +20:51.2 |
Rally Turkey: Power Stage (Bonus points)
| | | | | | | | |
| --- | --- | --- | --- | --- | --- | --- | --- |
| Pos | Num | Driver | Nat | Team | Car | Time/Gap | Bonus |
| 1 | 5 | Thierry Neuville | BEL | Hyundai | i20 WRC | 4:59.5 | 5 |
| 2 | 1 | Sebastien Ogier | FRA | M-Sport Ford | Fiesta WRC | +1.6 | 4 |
| 3 | 8 | Ott Tanak | EST | Toyota Gazoo | Yaris WRC | +3.8 | 3 |
| 4 | 7 | Jari-Matti Latvala | FIN | Toyota Gazoo | Yaris WRC | +6.4 | 2 |
| 5 | 2 | Elfyn Evans | GBR | M-Sport Ford | Fiesta WRC | +7.9 | 1 |
Drivers' championship
| | | | |
| --- | --- | --- | --- |
| Pos | Driver | Nat | Pts |
| 1 | Thierry Neuville | BEL | 177 |
| 2 | Ott Tanak | EST | 164 |
| 3 | Sebastien Ogier | FRA | 154 |
| 4 | Esapekka Lappi | FIN | 88 |
| 5 | Jari-Matti Latvala | FIN | 75 |
| 6 | Andreas Mikkelsen | NOR | 75 |
| 7 | Dani Sordo | ESP | 60 |
| 8 | Teemu Suninen | FIN | 54 |
| 9 | Elfyn Evans | GBR | 53 |
| 10 | Hayden Paddon | NZL | 49 |
| 11 | Mads Ostberg | NOR | 48 |
| 12 | Craig Breen | IRL | 47 |
| 13 | Kris Meeke | GBR | 43 |
| 14 | Jan Kopecky | CZE | 17 |
| 15 | Sebastien Loeb | FRA | 15 |
| 16 | Pontus Tidemand | SWE | 11 |
| 17 | Henning Solberg | NOR | 8 |
| 18 | Bryan Bouffier | FRA | 4 |
| 19 | Marijan Griebel | GER | 4 |
| 20 | Simone Tempestini | ROU | 4 |
| 21 | Gus Greensmith | GBR | 2 |
| 22 | Lukasz Pieniazek | POL | 2 |
| 23 | Chris Ingram | GBR | 2 |
| 24 | Pedro Heller | CHI | 1 |
| 25 | Yoann Bonato | FRA | 1 |
| 26 | Stephane Lefebvre | FRA | 1 |
| 27 | Kalle Rovanpera | FIN | 1 |
| 28 | Khalid Al Qassimi | UAE | 0 |
| 29 | Jourdan Serderidis | GRE | 0 |
Manufacturers' championship
| | | |
| --- | --- | --- |
| Pos | Team | Pts |
| 1 | Toyota Gazoo Racing | 284 |
| 2 | Hyundai WRT | 279 |
| 3 | M-Sport Ford WRT | 244 |
| 4 | Citroen WRT | 169 |