Rainbow Desert confirmed for 2019 AORC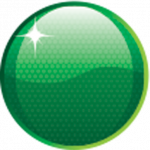 The Hindmarsh Shire Rainbow Desert Enduro has been confirmed as Round 3 of the 2019 BFGoodrich CAMS Australian Off Road Championship (AORC).
Rainbow, in Victoria's northeast, will continue to host the AORC on August 9-11 next year after joining the championship last year.
"We've got two years under our belts now and have been making improvements year on year and we believe we've got a really great event," said Victorian Off Road Racing Association President Brett Price.
This year's Rainbow Desert round featured the addition of a number of jumps in front of the spectator area and a revised track.
"We were really happy with how the jumps turned out first up," said Price.
"They allowed competitors to attack the jumps but they didn't unsettle the cars so it produced a good spectacle."
The St George 399 and Tatts Finke Desert Race have already been locked in as the first two rounds of next year's BFGoodrich CAMS Australian Off Road Championship.