Toyota 86 drivers go retro for Sandown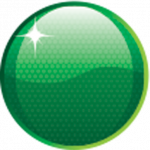 The Toyota 86 Racing Series field has got behind the retro round concept ahead of the Rabble.Club Sandown 500 with drivers sporting alternate helmets and liveries this weekend.
Series leader Tim Brook will race a retro-themed livery, and sport a Garth Tander and Jason Bargwanna inspired helmet, while Emily Duggan will brandish the colours of female F1 racer Lella Lombardi on her helmet.
Brook's car will resemble the Garry Rogers Motorsport Holden Commodores driven by Tander from 2001 to 2004.
"We thought it was only right to get into the retro round spirit, so a little while back we put our thinking caps on to come up with a design," explained Brook.
"Throughout my career I've always raced the 34, so it made sense to go back to a car that was so successful as I began my racing career.
"Back then, it was Garth Tander and Jason Bargwanna in the Supercar, so hopefully we can emulate a bit of their success a couple of years on!" he added in reference to their Bathurst 1000 win in 2000.
The Sydneysider will also sport an open-faced helmet for the weekend, carrying the Garry Rogers Motorsport duo's period colours.
Duggan meanwhile will feature the red and white colours of the most successful female in F1 history on her crash helmet.
Lombardi is the only female to have recorded a points paying finish in F1's nearly 70-year history, courtesy of a sixth place finish at the shortened 1975 Spanish Grand Prix.
"Like me, Lella didn't start car racing until she was in her 20s, in fact she and I bought our first race cars at the same age," Duggan said.
"Lella persevered through the junior ranks of motorsport and eventually made it to the very pinnacle of the sport; Formula 1.
"I decided to acknowledge her career with a special helmet design, and what better event to show it off than the retro round?"
Brook currently leads the Toyota 86 Racing Series by 26 points over Luke King after three rounds, with two practices and qualifying on Friday before two of the weekend's three races on Saturday.