Bates to race in father's livery at Sandown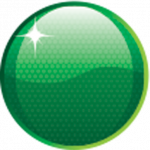 The Toyota 86 Racing Series is embracing the retro theme with guest driver Harry Bates to run one of his father's famous liveries.
The 23-year-old will pilot an 86 which replicates the look of Neal's multiple Australian Rally Championship-winning Group A ST205 Celica GT-Four.
It will be Harry Bates' second car racing start, again as one of the series' invited drivers, having debuted at Sydney Motorsport Park last year.
"Dad made his name in rallying and so it was natural that I would enter that field but he has always been a very versatile driver, having competed in circuit racing in Supercars and at Bathurst many times," said Bates.
"I had my first experience in circuit racing in the 86 last year at Sydney Motorsport Park and while some of the skills needed are different, particularly in the really tight wheel-to-wheel action of the 86s, I am really looking forward to having another go.
"It's a highly competitive series and I managed a best result of 11th in Sydney, so I'll be hoping to improve on that. I'm really looking forward to competing in dad's old Celica livery – the car will look really great."
Neal Bates and co-driver Coral Taylor, whose daughter Molly competes against Harry in ARC today, drove the 2.0-litre turbo all-wheel-drive GT-Four to the title for three years straight.
The first of those was in the ST185 Celica in 1993 before two more in the ST205, and a Targa Tasmania win in 1995.
Neal in fact recently bought back the ST205 which he rebuilt to win the Modern Classic class in last December's Adelaide Rally.
Neal Bates Motorsport also provides the technical support for T86RS.
Leanne Tander will be the other invited driver in what is set to be a 34-car field for Round 4 of six.
Tim Brook leads the series ahead of three more races at this weekend's Rabble.Club Sandown 500.