Bowe set for milestone race at Sandown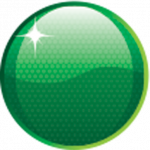 John Bowe is set to make his 1100th championship race start in this weekend's Paynter Dixon Touring Car Masters round at Sandown.
The veteran should notch up the milestone in Saturday morning's Dometic Trophy Race, the first of four for the series at the similarly historic Melbourne circuit.
Bowe has so far amassed five series and 94 race wins in Touring Car Masters, both records, and is currently on top of the table with 18 points over Steve Johnson both outright and in the ProMasters class.
Johnson has 10 race wins to date compared to Bowe's four but has been hurt by a number of DNFs.
As previously reported, the XD Falcon will appear in the series for the first time with a full TCM-spec version for Marcus Zukanovic and another running as an Invited car in the hands of state racer Damien Gambold, and Cameron Tilley has upgraded his Valiant Pacer to a V8,
Returning to the field after spells on the sideline are Rusty French (1970 Ford Mustang), Paul Freestone (1969 Chevrolet Camaro), Brett Curran (1967 Ford Mustang), Blu Cannon (1971 Ford Falcon), Brad Tilley (1971 Ford Falcon), and his son Jamie Tilley (1964 Ford Mustang).
Further bolstering the entry list to 27 is Dean Lillie in a race-winning 1972 Holden HQ Monaro GTS 350, whose only previous TCM round start was at Symmons Plains in 2008.
Round 6 of Touring Car Masters supports the Rabble.Club Sandown 500 from this Friday.
Entry list: Round 6, Sandown International Motor Raceway
| | | | | | |
| --- | --- | --- | --- | --- | --- |
| Num | Team/Sponsor | Driver | Year | Make | Model |
| 3 | Lake Macquarie Sheet Metal / Toronto Hotel | Cameron Mason | 1966 | Ford | Mustang Fastback |
| 4 | Skye Sands | Rusty French | 1970 | Ford | Mustang Fastback |
| 5 | ACDelco | Bruce Williams | 1974 | Holden | Torana SL/R 5000 |
| 6 | Multispares Racing | Ryan Hansford | 1974 | Holden | Torana SL/R 5000 |
| 7 | MOCOMM Motorsport Communications | Jim Policina | 1974 | Holden | Torana A9X |
| 9 | Jesus Racing | Andrew Fisher | 1971 | Ford | Falcon XY GT HO |
| 11 | Halkin Developments | Graeme Crawford | 1973 | Ford | Falcon XA GT |
| 15 | Accelerated Excavations / Downeys Group Aust | Dean Lillie | 1972 | Holden | Monaro GTS Coupe |
| 17 | WM Waste / Herrod Performance | Steve Johnson | 1969 | Ford | Mustang Fastback |
| 18 | Wilson Security / PAYCE | John Bowe | 1974 | Holden | Torana SL/R 5000 |
| 25 | Maxi-Trans Trailers | Paul Freestone | 1968 | Chevrolet | Camaro |
| 28 | Speedgas / ANGLOMOIL Lubricants | Brad Tilley | 1971 | Ford | Falcon XY GT HO |
| 29 | Burrells Soils & Sand / Brad Tilley Auto Garage | Jamie Tilley | 1964 | Ford | Mustang Coupe |
| 35 | Bigmate Racing | Jason Gomersall | 1978 | Holden | Torana A9X Hatchback |
| 37 | Gambold Mechanical | Damien Gambold | 1980 | Ford | Falcon XD |
| 46 | THD Motorsport | Leo Tobin | 1969 | Ford | Boss Mustang |
| 52 | Angliss Meats | Brett Curran | 1967 | Ford | Mustang Fastback |
| 57 | Graham Alexander | Graham Alexander | 1969 | Chevrolet | Camaro SS |
| 60 | Carry On Victoria / ANGLOMOIL Lubricants | Cameron Tilley | 1969 | Valiant | Pacer |
| 65 | Cannon Trailers | Michael (Blu) Cannon | 1971 | Ford | Falcon XY GT |
| 69 | Fataz Competition Engines | Ian Woodward | 1969 | Chevrolet | Camaro SS |
| 71 | Action Racing / LMF Constructions | Markus Zukanovic | 1980 | Ford | Falcon XD |
| 75 | Ranger Lifting-Rigging-Safety | Aaron McGill | 1971 | Ford | Falcon XY GT |
| 85 | Whiteline Racing / King Springs | Mark King | 1970 | Chevrolet | Camaro RS |
| 88 | TIFS – Warehousing & Distribution | Tony Karanfilovski | 1969 | Ford | Mustang Trans Am |
| 95 | Whiteline Racing / VDC | Adam Bressington | 1969 | Chevrolet | Camaro SS |
| 97 | Johns Furniture Removals | Allen Boughen | 1963 | Mercury | Comet |
Schedule: Round 6, Sandown International Motor Raceway
Time
Session
Length/Distance
Friday September 14
1010
Practice
20min
1500
Qualifying
20min
Saturday September 15
0905
Trophy Race
6 laps
1250
Race 16
10 laps
1705
Race 17
10 laps
Sunday September 16
1130
Race 18
10 laps