MARC Cars Australia evaluating TCR class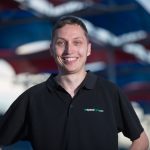 MARC Cars Australia has headed to Europe to conduct a fact finding mission regarding its possible involvement in TCR Australia next year.
The Queensland squad has sent a crew to Spain to run an Audi RS3 LMS TCR in this weekend's Barcelona 24 Hours event, which will be piloted by SuperUtes driver and recently crowned Australian Karting Championship KZ2 winner Aaron Cameron.
He will be joined by former British Touring Car Championship driver James Kaye and Brits Rob Young, Matt Le Breton and Neil Garnham, to contest a 16 car strong TCR class.
The outing will be MARC Cars' first with a TCR machine having focussed on running its own MARC Cars and GT3 machines both in the international and national scene.
TCR Australia plans to launch next season with a six to eight round series planned for the growing global touring car racing class.
Team boss Ryan McLeod believes the outing will offer a chance to thoroughly evaluate the cars as his squad contemplates joining the class in Australia.
"We've always had an interest in the TCR Series, and we've been of the view that it took off here, we'd be very interested," said McLeod.
"I'm a fan of the cars because of the experience that we've had with our Astra. We have first hand experience of racing against them.
"We've dispatched our crew, learning about the cars, current technology and we're running our driver Aaron Cameron in there too.
"We have a watching brief on TCR Australia, and our participation in Spain this weekend is the first part of the activation of our interest.
"Traditionally, front wheel racing cars haven't been popular in Australia, but once people drive them, they don't so much feel like it.
"The cars themselves are great. I think the racing is very equal, they are cost-efficient, and the world-wide numbers say that it's a proven formula"
TCR Australia is in the process of finalising its 2019 calendar.
Promoters, the Australian Racing Group are also evaluating proposals from tyre manufacturers after recently putting out a tender for a control tyre supplier.