Super Trofeo Evo arrives in Australia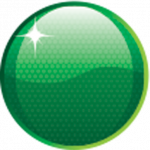 The 2018 Lamborghini Huracan Super Trofeo Evo has hit Australian shores for the first time.
Trofeo Motorsport has taken delivery of the first Super Trofeo Evo, which will have its own class in next year's CAMS Australian GT Championship.
The car, which debuted in Lamborghini Super Trofeo series around the world this year, features a 5.2-litre V10 engine.
It will be eligible for both the sprint and endurance titles in Australian GT, but only for amateur drivers.
"Only amateur drivers will be eligible to compete in Australian GT in a Super Trofeo," said Australian GT category manager Ken Collier.
"The Evo will enjoy a level of performance between GT3 and GT4, and it will be eligible for both the Sprint and Endurance championships."
Trofeo is offering laps in the car at Phillip Island as either a paying driver or a passenger with Dean Canto on Wednesday, September 19.