VIDEO: Adelaide Race to the City teaser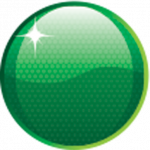 Adelaide Motorsport Festival organisers have released a teaser video of the second instalment of Race to the City in the build-up to this year's event.
The video features a LaFerrari and a Leyton House March Formula 1 car, raced by Ivan Capelli in Adelaide in 1989, on and around the city's South Road Superway.
Shot last Sunday, it comes off the back of the hugely popular first Race to the City (Watch here) which featured a host of current and former Supercars drivers piloting historic Formula 1 cars through Adelaide's streets as well as Troy Bayliss on a Ducati Superbike.
"Race to the City was a great success for us last year, so we're doing a more elaborate version for 2018," said Adelaide Motorsport Event Director Possingham.
"We started filming in Italy in May, and have done several shoots around South Australia, including in the Murray Mallee and the Adelaide Hills, as well as the scenes we shot in the north-western suburbs of Adelaide last weekend.
"As with last year we are grateful for the amazing support and assistance we have received from SA Police, DPTI and other regulatory bodies.
"Thanks to this help we have been able to capture some incredible footage that really captures some of the wonderful tourism regions that are so close to the capital city here in SA."
The video features Craig Lowndes, Capelli, David Brabham, Red Bull Air Race pilot Matt Hall, and more, and will be released on October 18.
The festival itself is scheduled for December 1-2.