Phillip Island, Winton not dependent on Supercars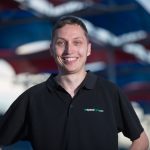 The prospect of Supercars dropping rounds at either Phillip Island or Winton from its 2019 calendar would not impact the financial viability of the circuits, according to venue owners.
Supercars is in the process of finalising its schedule for next year which Speedcafe.com believes includes the evaluation of several concepts.
As previously reported, the series could be set for a reduced and more sustainable calendar for teams with as many as two events facing the chop.
Phillip Island and Winton appear to be vulnerable with championship CEO Sean Seamer confirming that events in Victoria are among its focus, telling Speedcafe.com last month that 'It's too early to say who's at risk there', when discussing meetings in the region.
This year saw Phillip Island come to the end of its current long term deal with Supercars, who hire the venue and promote the championship round.
The circuit has been a mainstay on the Supercars calendar having held a round annually since 1993, apart from 2004, and previously hosted a 500km enduro from 2008-2011 and season finales from 2005-2007.
However, it has struggled to attract a crowd despite hosting a range of formats in differing date slots.
Circuit managing director Fergus Cameron has told Speedcafe.com that the venue is keen to remain on the Supercars calendar but revealed that the track's viability would not be seriously affected if it were to lose the round.
Phillip Island is among the busiest circuits in the country and benefits from hosting major international events including MotoGP and World Superbikes.
"We have 280 days in the year where there is activity on the circuit so it is very busy," Cameron told Speedcafe.com.
"If that (the circuit lost its spot on the calendar) was to occur it would not mean the doors of the circuit would be closing.
"We have MotoGP, World Superbikes that are big events and we have the Island Classic and Shannons Nationals events, so there is a lot of activity going on here."
This view is shared by Winton Motor Raceway owners Benalla Auto Club (BAC) although it currently has a contract in place to host a Supercars round next year.
Winton agreed a three-year deal back in 2016 although the final two years are subject to securing funding which is already agreed for next year.
BAC chief executive Chris Lewis-Williams has not heard from Supercars regarding the dates of next year's event and is due to meet at the Rabble.Club Sandown 500 next week.
Winton is one of six Supercars rounds that is promoted by the venue itself and not the championship.
"We have a contract for 2019 and we are hoping to catch up with Supercars management around Sandown to chat about our 2019 date and our 2020 and beyond," Lewis-Williams told Speedcafe.com.
"Benalla Auto Club and Winton Motor Raceway loves having a round of Supercars at our track but we are a 52 week a year business and financially we will be fine should Supercars choose not to race at our venue."
The rural Victorian circuit is another traditional touring car venue having regularly featured on the ATCC/Supercars schedule since 1985.
Winton owners have previously stated its desire to secure a new 10-year agreement to host the series, which would be part of a plan to redevelop facilities at the track.
The circuit will welcome Tickford Racing, Nissan Motorsport, Brad Jones Racing, Walkinshaw Andretti United, Garry Rogers Motorsport, Erebus Motorsport and 23Red Racing for pre Pirtek Enduro Cup tests today and tomorrow.