Team Penske duo deny Larson in Darlington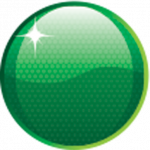 Brad Keselowski has led home Team Penske team-mate Joey Logano to win the Darlington NASCAR Cup Series race as long-time leader Kyle Larson finished third.
While Larson won both Stages 1 and 2, and led 284 of the 367 laps of the Bojangles' Southern 500, the last round of pit stops proved decisive when Keselowski just got the nose of his #2 Ford ahead of the #42 Chip Ganassi Racing Chevrolet exiting pit lane.
Denny Hamlin had qualified on pole and headed the first 11 laps in the #11 Joe Gibbs Racing Toyota before Larson took over a lead which he would not relinquish, even with pit stops, before the end of the 100-lap stage.
Erik Jones (#20 Joe Gibbs Racing Toyota) took the green/white chequered flag 3.77s back in second position, from Martin Truex Jnr (#78 Furniture Row Racing Toyota), Logano (#22 Team Penske Ford), and Keselowski, while Hamlin was seventh.
All on the lead lap pitted in the break and Logano restarted alongside Larson, who maintained first position, after Jones was penalised for an errant tyre during the stops.
Truex Jnr passed Logano on the restart and took over top spot on pit lane during a Caution caused when Joey Gase (#23 BK Racing Toyota) found the wall on Lap 127 after a touch from Kyle Busch (#18 Joe Gibbs Racing Toyota).
Kevin Harvick (#4 Stewart-Haas Racing Ford), sixth at the restart, passed Larson for second on Lap 136, but Larson regained the spot on Lap 158 and was back into the lead two laps later when he got under Car #78.
A cycle of green flag pit stops began on Lap 163 but Larson and Harvick were not among them.
Truex Jnr, who had by then lost second position to Harvick, pitted on Lap 169 but he too was slapped with a penalty for an uncontrolled tyre.
The defending champion lost two laps in the process and while he got one back, he missed out on the free pass when Larson lapped Austin Dillon (#3 Richard Childress Racing Chevrolet) as they crossed the control line at the very end of the stage.
Yeah, let's watch the finish of Stage 2 again! #NASCARThrowback pic.twitter.com/VMAql6t8CA

— NASCAR (@NASCAR) September 3, 2018
Keselowski finished Stage 2 in second, more than 11 seconds in arrears, from Logano, Chase Elliott (#9 Hendrick Motorsports Chevrolet), and Jones, while Harvick faded to 10th and Truex Jnr was 16th.
When they lined up for the start of the final stage, Larson led Logano, Elliott, Keselowski, and Jones, before Elliott passed Logano upon the green flag.
Larson was around five seconds to the good when he made his next pit stop on Lap 259, but Logano shook out in the lead at the end of the cycle from Harvick, Kurt Busch (#41 Stewart-Haas Racing Ford), Clint Bowyer (#14 Stewart-Haas Racing Ford), and Larson.
Having allowed himself to be undercut, Larson was soon on the comeback trail and picked off Harvick to take second position on Lap 272.
He caught Logano half a dozen laps later and made light work of the #22 Ford to reclaim first position.
On Lap 311, Bowyer nailed Ryan Newman's #31 Richard Childress Racing Chevrolet as the latter slowed to enter pit lane, bringing about a Caution.
With others having pitted under green flag in the laps prior, only Larson, Keselowski, and Logano were on the lead lap at the time they came into the lane under Caution.
Elliott, Jones, Kyle Busch, and Hamlin were given wavearounds under Caution and filed in behind Larson, Keselowski, and Logano, and fourth-placed Harvick, in that order.
The race restarted on Lap 322 but came under yellow flags seven laps later for debris, and those on the lead lap pitted again.
Larson led Logano, Keselowski, Elliott, and Harvick at the restart, while a free pass for Kurt Busch made for eight cars on the lead lap.
The critical Caution came on Lap 343 when Jeffrey Earnhardt spun in the #96 Gaunt Brothers Racing Toyota.
Keselowski, Larson, and Logano came off pit lane overlapping but the former had his nose in front and they filed into position in that order, with Harvick fourth and Jones fifth.
Logano tried to overhaul Larson when the race restarted on Lap 348 and while he was unsuccessful on that occasion, he made the move stick three laps later.
Keselowski's 1.22s win was his first of the season (not including the season-opening Clash exhibition race), while Larson is winless despite seven podiums in 2018.
Harvick finished fourth, ahead of Elliott, Kurt Busch, Kyle Busch, Jones, Jamie McMurray (#1 Chip Ganassi Racing Chevrolet), Hamlin.
Truex Jnr was home in 11th position having finally got the free pass during the last Caution, while Aric Almirola joined Hamlin in sealing a place in the playoffs by finishing 14th in the #10 Stewart-Haas Racing Ford.
Jimmie Johnson is one of two in danger of losing their playoff berth in the final race of the regular season after an oil pump issue in his #48 Henrick Motorsports Chevrolet consigned him to 39th and not running at the finish.
Kyle Busch is favoured to win the regular season when it wraps up with the Big Machine Vodka 400 at Indianapolis Motor Speedway this coming weekend (September 7-9 local time).
Race highlights
Results: Bojangles' Southern 500, Darlington Raceway
| | | | | | | |
| --- | --- | --- | --- | --- | --- | --- |
| Pos | Num | Driver | Make | Laps | Led | Status |
| 1 | 2 | Brad Keselowski | Ford | 367 | 24 | Running |
| 2 | 22 | Joey Logano | Ford | 367 | 18 | Running |
| 3 | 42 | Kyle Larson | Chevrolet | 367 | 284 | Running |
| 4 | 4 | Kevin Harvick | Ford | 367 | 0 | Running |
| 5 | 9 | Chase Elliott | Chevrolet | 367 | 0 | Running |
| 6 | 41 | Kurt Busch | Ford | 367 | 0 | Running |
| 7 | 18 | Kyle Busch | Toyota | 367 | 0 | Running |
| 8 | 20 | Erik Jones | Toyota | 367 | 0 | Running |
| 9 | 1 | Jamie McMurray | Chevrolet | 367 | 0 | Running |
| 10 | 11 | Denny Hamlin | Toyota | 367 | 11 | Running |
| 11 | 78 | Martin Truex Jnr | Toyota | 367 | 30 | Running |
| 12 | 17 | Ricky Stenhouse Jnr | Ford | 367 | 0 | Running |
| 13 | 37 | Chris Buescher | Chevrolet | 367 | 0 | Running |
| 14 | 10 | Aric Almirola | Ford | 367 | 0 | Running |
| 15 | 12 | Ryan Blaney | Ford | 367 | 0 | Running |
| 16 | 3 | Austin Dillon | Chevrolet | 367 | 0 | Running |
| 17 | 21 | Paul Menard | Ford | 366 | 0 | Running |
| 18 | 38 | David Ragan | Ford | 366 | 0 | Running |
| 19 | 31 | Ryan Newman | Chevrolet | 366 | 0 | Running |
| 20 | 34 | Michael McDowell | Ford | 365 | 0 | Running |
| 21 | 13 | Ty Dillon | Chevrolet | 365 | 0 | Running |
| 22 | 47 | AJ Allmendinger | Chevrolet | 365 | 0 | Running |
| 23 | 88 | Alex Bowman | Chevrolet | 365 | 0 | Running |
| 24 | 95 | Kasey Kahne | Chevrolet | 364 | 0 | Running |
| 25 | 6 | Matt Kenseth | Ford | 364 | 0 | Running |
| 26 | 43 | Bubba Wallace | Chevrolet | 363 | 0 | Running |
| 27 | 72 | Corey LaJoie | Chevrolet | 360 | 0 | Running |
| 28 | 15 | Ross Chastain | Chevrolet | 360 | 0 | Running |
| 29 | 19 | Daniel Suarez | Toyota | 358 | 0 | Running |
| 30 | 00 | Landon Cassill | Chevrolet | 357 | 0 | Running |
| 31 | 52 | JJ Yeley | Chevrolet | 350 | 0 | Running |
| 32 | 51 | BJ McLeod | Chevrolet | 347 | 0 | Running |
| 33 | 99 | Derrike Cope | Chevrolet | 346 | 0 | Running |
| 34 | 96 | Jeffrey Earnhardt | Toyota | 344 | 0 | Running |
| 35 | 24 | William Byron | Chevrolet | 329 | 0 | Engine |
| 36 | 14 | Clint Bowyer | Ford | 309 | 0 | Crash |
| 37 | 66 | Timmy Hill | Toyota | 268 | 0 | Engine |
| 38 | 32 | Matt DiBenedetto | Ford | 254 | 0 | Rear end |
| 39 | 48 | Jimmie Johnson | Chevrolet | 227 | 0 | Oil pump |
| 40 | 23 | Joey Gase | Toyota | 120 | 0 | Crash |
Standings
| | | | | | | |
| --- | --- | --- | --- | --- | --- | --- |
| Pos | Driver | Pts | Gap | Starts | Wins | Playoff pts |
| 1 | Kyle Busch | 1038 | | 25 | 6 | 35 |
| 2 | Kevin Harvick | 999 | -39 | 25 | 7 | 40 |
| 3 | Martin Truex Jnr | 883 | -155 | 25 | 4 | 27 |
| 4 | Kurt Busch | 835 | -203 | 25 | 1 | 7 |
| 5 | Joey Logano | 818 | -220 | 25 | 1 | 8 |
| 6 | Brad Keselowski | 785 | -253 | 25 | 1 | 9 |
| 7 | Kyle Larson | 783 | -255 | 25 | 0 | 2 |
| 8 | Clint Bowyer | 777 | -261 | 25 | 2 | 10 |
| 9 | Ryan Blaney | 755 | -283 | 25 | 0 | 5 |
| 10 | Denny Hamlin | 738 | -300 | 25 | 0 | 2 |
| 11 | Chase Elliott | 737 | -301 | 25 | 1 | 8 |
| 12 | Aric Almirola | 681 | -357 | 25 | 0 | 1 |
| 13 | Erik Jones | 679 | -359 | 25 | 1 | 5 |
| 14 | Jimmie Johnson | 605 | -433 | 25 | 0 | 0 |
| 15 | Alex Bowman | 586 | -452 | 25 | 0 | 0 |
| 16 | Ricky Stenhouse Jnr | 518 | -520 | 25 | 0 | 2 |
| 17 | Ryan Newman | 503 | -535 | 25 | 0 | 0 |
| 18 | Austin Dillon | 496 | -542 | 25 | 1 | 5 |
| 19 | Paul Menard | 493 | -545 | 25 | 0 | 1 |
| 20 | Daniel Suarez | 487 | -551 | 25 | 0 | 0 |
| 21 | Jamie McMurray | 464 | -574 | 25 | 0 | 0 |
| 22 | William Byron | 444 | -594 | 25 | 0 | 0 |
| 23 | Chris Buescher | 404 | -634 | 25 | 0 | 0 |
| 24 | AJ Allmendinger | 391 | -647 | 25 | 0 | 1 |
| 25 | David Ragan | 368 | -670 | 25 | 0 | 0 |
| 26 | Michael McDowell | 361 | -677 | 25 | 0 | 0 |
| 27 | Kasey Kahne | 358 | -680 | 25 | 0 | 0 |
| 28 | Bubba Wallace | 357 | -681 | 25 | 0 | 0 |
| 29 | Ty Dillon | 326 | -712 | 25 | 0 | 0 |
| 30 | Matt DiBenedetto | 267 | -771 | 25 | 0 | 0 |
| 31 | Trevor Bayne | 214 | -824 | 16 | 0 | 0 |
| 32 | Matt Kenseth | 129 | -909 | 9 | 0 | 0 |
| 33 | Gray Gaulding | 118 | -920 | 19 | 0 | 0 |
| 34 | Cole Whitt | 90 | -948 | 10 | 0 | 0 |
| 35 | Corey LaJoie | 89 | -949 | 15 | 0 | 0 |
| 36 | Jeffrey Earnhardt | 73 | -965 | 10 | 0 | 0 |
| 37 | Reed Sorenson | 45 | -993 | 10 | 0 | 0 |
| 38 | Harrison Rhodes | 23 | -1015 | 5 | 0 | 0 |
| 39 | Blake Jones | 21 | -1017 | 3 | 0 | 0 |
| 40 | Kyle Weatherman | 16 | -1022 | 3 | 0 | 0 |
| 41 | Mark Thompson | 15 | -1023 | 1 | 0 | 0 |
| 42 | Derrike Cope | 8 | -1030 | 3 | 0 | 0 |
| 43 | Chris Cook | 6 | -1032 | 1 | 0 | 0 |
| 44 | Tomy Drissi | 5 | -1033 | 1 | 0 | 0 |
| 45 | Danica Patrick | 2 | -1036 | 1 | 0 | 0 |
| 46 | Cody Ware | 1 | -1037 | 2 | 0 | 0 |
| 47 | Brendan Gaughan | 0 | -1038 | 3 | 0 | 0 |
| 48 | Justin Marks | 0 | -1038 | 2 | 0 | 0 |
| 49 | DJ Kennington | 0 | -1038 | 7 | 0 | 0 |
| 50 | David Gilliland | 0 | -1038 | 1 | 0 | 0 |
| 51 | Ray Black Jnr | 0 | -1038 | 1 | 0 | 0 |
| 52 | Ross Chastain | 0 | -1038 | 23 | 0 | 0 |
| 53 | JJ Yeley | 0 | -1038 | 8 | 0 | 0 |
| 54 | Landon Cassill | 0 | -1038 | 18 | 0 | 0 |
| 55 | Parker Kligerman | 0 | -1038 | 3 | 0 | 0 |
| 56 | Timothy Peters | 0 | -1038 | 1 | 0 | 0 |
| 57 | Cole Custer | 0 | -1038 | 2 | 0 | 0 |
| 58 | Joey Gase | 0 | -1038 | 4 | 0 | 0 |
| 59 | Timmy Hill | 0 | -1038 | 12 | 0 | 0 |