SuperUtes teenager wins national karting title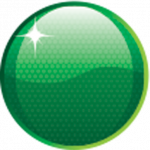 Aaron Cameron has won the KZ2 title in the 2018 SP Tools Australian Kart Championship, presented by Castrol Edge at Todd Road.
Heading into the final, Cameron had to finish 14th or better if title rival and reigning champion Joshua Fife won the race.
Fife quickly established his lead at the head of the field and comfortably took victory while Cameron scrapped with Troy Woolston, Christopher Hays and Ricciardo Kart's Dylan Drysdale for much of the encounter.
Drysdale fought his way into second ahead Woolston, who was hit with a post-race penalty for a bodywork infringement.
This promoted Hays into third place, but more importantly elevated Cameron to fourth after he had originally crossed the line fifth.
Cameron's success marks the first KZ2 championship for JC Kart, with the 18-year old, who currently drives a Mazda BT-50 in the SuperUtes Series, edging Fife by 11 points.
In KA1, Lochie Dalton was already guaranteed the title by the time the final came around but he won that anyway after Joshua Denton went off while leading.
Broc Feeney snapped up second in the championship by finishing third in the final to Scott Sorensen.
Kai Allen took out the KA2 title despite being involved in a Turn 1 incident in the final, in which James Wharton emerged victorious.
The X30 final race win went to Harrison Hoey after beating champion Cody Gillis.
Other championship winners were Brendan Nelson (TaG 125), Matthew McLean (KA3 Senior), Rhys Smith (KA4 Junior), Harry Arnett (Cadet 12) and Lewis Francis (Cadet 9).