Sato wins, Dixon salvages fifth amid carnage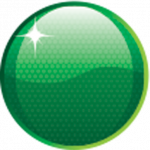 Takuma Sato won the Grand Prix of Portland as Scott Dixon managed to extend his series lead despite being caught in major Lap 1 carnage.
Dixon (#9 Chip Ganassi Racing Honda) finished fifth, Alexander Rossi (#27 Andretti Autosport Honda) eighth, Josef Newgarden (#1 Team Penske Chevrolet) 10th, and pole-sitter Will Power (#12 Team Penske Chevrolet) seven laps down in 21st after a gearbox problem and mid-race off.
The New Zealander's series lead crept back up to 29 points with just the Grand Prix of Sonoma remaining in 2018, although that is a double-points race with up to 104 points available to the winner.
It took just three corners for the drama to begin when Zach Veach (#26 Andretti Autosport Honda) and James Hinchcliffe, who had started sixth and seventh, banged wheels and caused the latter's #5 Schmidt Peterson Motorsports Honda to spin.
Marco Andretti flew over the top of Hinchcliffe, who was hit by Ed Jones (#10 Chip Ganassi Racing Honda), while Sebastien Bourdais (#18 DCR w/ Vasser-Sullivan Honda), Graham Rahal (#15 Rahal Letterman Lanigan Honda), and Dixon were also caught up in the crash.
The #98 Andretti-Herta w/ Curb-Agajanian Honda came to rest upside down but Andretti was able to pull himself out of the cockpit after the recovery crew turned his car upright.
Despite being unsighted by dirt, Dixon somehow threaded his way through most of the chaos and drove away from the scene to stay on the lead lap, without significant damage.
Here's the Lap 1 incident, from @Hinchtown's point of view.

📺 NBCSN (https://t.co/4I3l6oFEwd)
📈 https://t.co/SAdeSxADLx
📲 NBC Sports App | Verizon INDYCAR Mobile
📻 @AdvanceAuto IndyCar Radio Network#INDYCAR // #PortlandGP pic.twitter.com/EQR6yQLjng

— IndyCar Series (@IndyCar) September 2, 2018
Meanwhile, Power led the race under Caution from Rossi, Ryan Hunter-Reay (#28 Andretti Autosport Honda), and Newgarden, who had been pinched by the Andretti pair through the first two corners have started second.
Sato (#30 Rahal Letterman Lanigan Honda) was up to 15th from 20th on the grid and Dixon was 21st.
Power's gearbox problem began to manifest itself when he slowed at Turn 7 on the restart lap and dropped outside the top 10, handing the lead to Rossi.
Car #27 gapped the sister Car #28 as Hunter-Reay opted to start on black tyres and they were 5.5s apart when Rossi pitted after Lap 28.
Newgarden was in from effective third a lap later, Hunter-Reay from the nominal lead at the end of Lap 33, Power also from an inherited lead at the end of Lap 37, and Dixon another lap after that having pitted during the initial Caution.
The latter was back in pit lane almost immediately, however, having broken the speed limit.
Once all that had shaken out, the top three of Rossi, Hunter-Reay, and Newgarden was net unchanged, Power was ninth, and Dixon 19th.
Power, however, soon slid off the road at Turn 12 and thumped a tyre barrier, precipitating a second Caution and finally putting paid to the Australian's hopes of a decent afternoon.
Fifth-placed Jack Harvey (#60 Meyer-Shank w/ SPM Honda) was the only member of the top six to pit under Caution as Dixon advanced to 13th when several others also peeled off.
Newgarden, on reds, had split the Andretti cars just before the Caution was called and took over the lead a handful of laps after when he passed Rossi, on blacks, at Turn 1.
Jordan King (#20 Ed Carpenter Racing Chevrolet) was fourth after the opening pit stop cycle but, with red tyres, threatening Rossi for second when another Caution came on Lap 56 due to a spin for Veach.
Hunter-Reay, Sato, Bourdais, and Dixon assumed first through fourth by not pitting, while Newgarden, Rossi, and King resumed 16th through 18th.
Newgarden and Rossi had advanced to 12th and 13th when Hunter-Reay kicked off another pit stop cycle on Lap 71, while a failure for Santino Ferrucci's #39 Dale Coyne Racing Honda caused a Caution which ensured the cycle completed on Lap 76.
Max Chilton (#59 Carlin Chevrolet) took over the lead by not pitting but the race was otherwise a sprint to the end of Lap 105 by that point, with Sato second from Hunter-Reay, Bourdais, and Dixon, while Newgarden and Rossi were 10th and 11th respectively.
Spencer Pigot (#21 Ed Carpenter Racing Chevrolet) passed Dixon down the back straight on the restart lap, shortly before Rossi got ahead of Newgarden and then Pietro Fittipaldi (#19 Dale Coyne Racing Honda) to run ninth.
Chilton cleansed the order by pitting on Lap 85 and, despite pressure being applied in various places, the top 11 was unchanged for the final 20 laps.
Hunter-Reay finished just 0.61s back from Sato as Bourdais took an unlikely podium, ahead of Pigot.
Simon Pagenaud (#22 Team Penske Chevrolet) finished sixth and Charlie Kimball (#23 Carlin Chevrolet) held out Rossi for seventh, while Fittipaldi took the chequered flag in ninth.
The Verizon IndyCar Series decider takes place at Sonoma on September 14-16.
Race results: Portland International Raceway
| | | | | | | | |
| --- | --- | --- | --- | --- | --- | --- | --- |
| Pos | Num | Driver | C/E/T | Race time/Split | Pit stops | Status | Grid pos |
| 1 | 30 | Takuma Sato | D/H/F | 2:00:09.7537 | 3 | Running | 20 |
| 2 | 28 | Ryan Hunter-Reay | D/H/F | +0.6084 | 2 | Running | 5 |
| 3 | 18 | Sebastien Bourdais | D/H/F | +1.8266 | 4 | Running | 4 |
| 4 | 21 | Spencer Pigot | D/C/F | +4.5557 | 3 | Running | 17 |
| 5 | 9 | Scott Dixon | D/H/F | +5.3215 | 4 | Running | 11 |
| 6 | 22 | Simon Pagenaud | D/C/F | +11.4605 | 4 | Running | 22 |
| 7 | 23 | Charlie Kimball | D/C/F | +12.0057 | 4 | Running | 25 |
| 8 | 27 | Alexander Rossi | D/H/F | +13.3769 | 3 | Running | 3 |
| 9 | 19 | Pietro Fittipaldi (R) | D/H/F | +18.3753 | 3 | Running | 16 |
| 10 | 1 | Josef Newgarden | D/C/F | +19.8044 | 3 | Running | 2 |
| 11 | 14 | Tony Kanaan | D/C/F | +22.1362 | 3 | Running | 24 |
| 12 | 6 | Carlos Munoz | D/H/F | +22.7069 | 3 | Running | 14 |
| 13 | 88 | Gabby Chaves | D/C/F | +23.7138 | 3 | Running | 21 |
| 14 | 4 | Matheus Leist (R) | D/C/F | +29.7958 | 3 | Running | 19 |
| 15 | 20 | Jordan King (R) | D/C/F | +32.1352 | 3 | Running | 12 |
| 16 | 60 | Jack Harvey (R) | D/H/F | +32.4191 | 3 | Running | 13 |
| 17 | 32 | Alfonso Celis Jnr (R) | D/C/F | +48.8038 | 4 | Running | 23 |
| 18 | 59 | Max Chilton | D/C/F | +55.2123 | 3 | Running | 15 |
| 19 | 26 | Zach Veach (R) | D/H/F | +1 lap | 3 | Running | 6 |
| 20 | 39 | Santino Ferrucci (R) | D/H/F | +4 lap | 3 | Running | 18 |
| 21 | 12 | Will Power | D/C/F | +7 lap | 4 | Running | 1 |
| 22 | 5 | James Hinchcliffe | D/H/F | +29 laps | 5 | Running | 7 |
| 23 | 15 | Graham Rahal | D/H/F | +101 laps | 2 | Contact | 10 |
| 24 | 10 | Ed Jones | D/H/F | +105 laps | 0 | Contact | 8 |
| 25 | 98 | Marco Andretti | D/H/F | +105 laps | 0 | Contact | 9 |
(C)hassis: D=Dallara | (E)ngine: C=Chevy, H=Honda | (T)yre: F=Firestone
Series points
| | | |
| --- | --- | --- |
| Pos | Driver | Pts |
| 1 | Scott Dixon | 598 |
| 2 | Alexander Rossi | 569 |
| 3 | Will Power | 511 |
| 4 | Josef Newgarden | 511 |
| 5 | Ryan Hunter-Reay | 462 |
| 6 | Simon Pagenaud | 428 |
| 7 | Robert Wickens | 391 |
| 8 | Graham Rahal | 378 |
| 9 | Sebastien Bourdais | 369 |
| 10 | James Hinchcliffe | 361 |
| 11 | Takuma Sato | 341 |
| 12 | Marco Andretti | 332 |
| 13 | Spencer Pigot | 313 |
| 14 | Ed Jones | 303 |
| 15 | Zach Veach | 281 |
| 16 | Tony Kanaan | 276 |
| 17 | Charlie Kimball | 271 |
| 18 | Matheus Leist | 231 |
| 19 | Max Chilton | 205 |
| 20 | Ed Carpenter | 187 |
| 21 | Gabby Chaves | 187 |
| 22 | Jordan King | 141 |
| 23 | Zachary Claman DeMelo | 122 |
| 24 | Jack Harvey | 77 |
| 25 | Carlos Munoz | 71 |
| 26 | Pietro Fittipaldi | 63 |
| 27 | Rene Binder | 61 |
| 28 | Conor Daly | 58 |
| 29 | Kyle Kaiser | 45 |
| 30 | Helio Castroneves | 40 |
| 31 | JR Hildebrand | 38 |
| 32 | Stefan Wilson | 31 |
| 33 | Santino Ferrucci | 28 |
| 34 | Oriol Servia | 27 |
| 35 | Alfonso Celis Jnr | 23 |
| 36 | Danica Patrick | 13 |
| 37 | Jay Howard | 12 |
| 38 | Sage Karam | 10 |
| 39 | James Davison | 10 |