POLL: Should Supercars add more two day race meetings?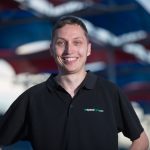 An increase in the amount of two day race meetings is among the options being discussed by Supercars as work continues to finalise the 2019 calendar.
As reported by Speedcafe.com last week, the championship is evaluating several concepts for its schedule next year including the addition of more two day events on top of the Sydney SuperNight 300.
The highly successful night race at Sydney Motorsport Park last month was the first time since 2009 that Supercars ran a two day event and proved a hit with teams and drivers.
Speedcafe.com understands that as many as six events could be transformed into two day meetings next year as the championship looks to shake up its schedule.
Barring the SuperNight 300, the Adelaide 500, Australian Grand Prix and the Supercheap Auto Bathurst 1000, Supercars operates a three day model with practice sessions scheduled on Fridays ahead of qualifying and races on Saturday and Sunday.
A move to two day meetings would offer a financial saving of sorts to teams and possibly allow operations more time in between races to prepare.
However, teams would receive less air time on television and circuits and promoters would need to find a way to supplement the loss of ticket sales and revenue from Fridays.
A group of teams have already thrown their weight behind the idea but such a decision will require the full support of the paddock.
Two day events have proved successful in other touring car categories such as the British Touring Car Championship which has historically been built around two days.
In its case practice and qualifying are held on the Saturday ahead of three sprint races on the Sunday.
This week's Pirtek Poll wants to know your opinion on the matter.
Do you like the three day Supercars format or would a condensed format be more appealing?
Cast your vote below.