CAMS to move to new HQ in 2019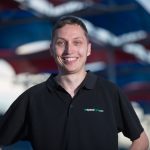 The Confederation of Australian Motor Sport is set to move to new larger headquarters next year.
CAMS has today confirmed that it will be moving to premises in Canterbury, Melbourne having sold its current Malvern East office last year.
The Malvern East office was sold for $8m while the new Canterbury Rd office was purchased for just under $6.75m, although the latter is due to undergo both internal and external modifications prior to staff moving in.
According to CAMS, the organisation had outgrown its current headquarters, which it purchased in 1998, with the new facility expected to cater for its needs.
"This fantastic, new office in Canterbury will ensure we have the space that meets our needs in both the short and long term, with room to grow," said CEO Eugene Arocca.
"The Malvern East office has served us well, however, there was no room for us to grow and the building was in need of a significant upgrade."
"There will also be space for our commissions, committees and members to utilise, which was a key consideration in our move.
"We were thrilled to have obtained the building for a price that allows us to upgrade the office using the surplus funds from the sale of the Malvern East office."
The move is expected to take place in March next year.