NATIONALS: D'Alberto/Denyer sweep APC at Winton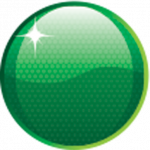 Jacuzzi Spas Australian Production Cars
Tony D'Alberto and Grant Denyer have swept Round 3 of Australian Production Cars at Winton after winning Race 2 in a vastly different fashion to the first.
While Saturday's two-hour race was a thriller, Denyer led from lights to flag in their Lotus Exige in the Sunday affair with D'Alberto not getting behind the wheel.
Denyer had pulled away to a lead of nearly a minute over Jim Pollicina in another Exige as the end of the first hour approached.
Pollicina, who was more concerned with trying to hold out Grant Sherrin (BMW M4) and Tim Leahey (BMW M3), handed over to Ryan Simpson with 36 minutes remaining.
As Simpson ate into Denyer's advantage, the Simply Sports Cars team decided to save time on a driver change and leave D'Alberto on the sidelines when Car #10 came into pit lane with 30 minutes to go.
They will be credited with the same championship points haul given D'Alberto drove in Race 1, while Simpson came home second despite a spin in the final 10 minutes as he continued to push.
Kyle Alford drove the whole race without stopping for a Lotus sweep of the podium.
Iain Sherrin/Grant Sherrin finished fourth while the Leahey/Beric Lynton was sixth after encountering electrical problems.
Class race winners were James Keene and Dominic Martens (B1, eighth outright), Nathan Callaghan/Chris Lillis (A2, 10th outright), Blake Aubin/Kyle Aubin (C, 12th outright), Ellexandra Best and Matt Thewlis (D, 13th outright), Cem Yucel and Harley Haber (E, 14th outright), and Katilyn Hawkins/Ross Donaldson (B2, 19th outright).
Round 4 features four one-hour races with Shannons Nationals at Sydney Motorsport Park on September 21-13.
CAMS Payce Australian Formula 4 Championship
Jayden Ojeda has won the second round of the CAMS Australian Formula 4 Championship double-header with two race wins on the Sunday.
Ojeda's (AGI Sport) wins in Races 1 and 3 bookended a third placing in Race 2, and sees him leave Winton with a 21-point championship lead.
Aaron Love (Team BMR) finished second for the round with a maiden Formula 4 race win in Race 2.
Ryan Suhle (AGI Sport) is second in the championship after the Saturday round winner finished the Sunday round third with race results of second, fourth, and third.
Cameron Shields (Team BRM) is six points back in the standings having finished Round 5 in fourth.
Round 6 takes place at the Sydney Shannons Nationals meeting.
Porsche Michelin GT3 Cup Challenge
Cooper Murray has returned to the top of the Porsche Michelin GT3 Cup Challenge standings with wins in both Sunday races.
Murray won Race 2 of the weekend by 2.3s and Race 3 by 3.7s, while overnight series leader Simon Fallon was second on both occasions.
Jimmy Vernon narrowly beat Max Vidau to third in Race 2, while Chelsea Angelo drove from the back to sixth, behind Tom Taplin.
Vidau turned the tables on Vernon to finish third in Race 3, while Angelo gained one position over the 12 laps.
Marcel Zalloua and Daniel Stutterd split the day's Pro-Am class wins as Christian Pancione took Class B honours in both.
Murray's lead is now 11 points ahead of the finale at the Sydney Shannons Nationals meeting.
Australian GT Trophy Series
Nick Kelly has won the 2018 CAMS Australian GT Trophy Series with finishes of second and fifth in the weekend's two races.
Kelly started Race 1 from pole and finished not far behind winner Scott Taylor before a cautious run in the final race of the season.
Matt Stoupas won the latter encounter ahead of Dave Stevens.
The Australian GT Championship and Australian Endurance Championship wrap up at Hampton Downs on October 13-14.
Porsche 944 Challenge
Cameron Beller has won the Porsche 944 Challenge invitational round thanks to a second placing in Race 2.
Chris Lewis-Williams won that race in a reversal of Saturday's top two, but failed to finish the Handicap race.
Honours in that race went to Peter Doherty, ahead of Mark Taubitz and Paul Crocitti.