Supercars considering two-day race meetings in 2019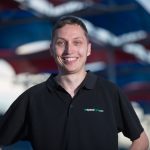 An increase in two-day race meetings is among the options being considered for next year's Supercars calendar, Speedcafe.com has learned.
The championship is busily working to finalise its 2019 schedule which is expected to be announced in October.
As previously revealed the prospect of scaling back to 14 or 15 events from the current 16 rounds is one of several concepts being assessed, with events at Winton and Phillip Island believed to be at risk.
It is understood that the championship has come under pressure from teams to amend its schedule with turn around times and travel between events bordering on being unsustainable.
However, Speedcafe.com understands that the possibility of more two-day race meetings being introduced is also being evaluated.
Suggestions in the paddock at the OTR SuperSprint indicated that as many as six race meetings could move to a two-day format.
Supercars introduced a two-day race meeting this year courtesy of the Red Rooster Sydney SuperNight 300 earlier this month.
In theory a move to increase the amount of two-day events would offer a financial saving of sorts to teams and possibly allow operations more time in between races to prepare.
Nissan Motorsport team manager Scott Sinclair is among those in favour of the concept having been won over by its introduction in Sydney.
"I'm not at the level where such matters needs to be discussed but in my opinion I'd love to see two day events," Sinclair told Speedcafe.com.
"I thought Sydney was a great success. I think at times we stretched the days out but there were reasons for that, and I understand that."
Single car team owner Matt Stone told Speedcafe.com that the savings made from cutting from three days to two at the majority of events would be beneficial.
"Absolutely (teams would make savings). You go from your average four-day weekend to a two-day weekend and that is two days worth of expenses for a crew of people, it adds up to quite a bit," said Stone.
Supercars Commission member and team owner Brad Jones would not be drawn on an opinion regarding two-day meetings but confirmed that the championship is looking at several concepts for its 2019 calendar.
"Supercars are looking at all sorts of stuff at the moment," Jones told Speedcafe.com.
"I don't have a clear view on it but we are getting towards that point where we need to announce the calendar and there is still a lot of discussion to be had."