Ericsson escapes huge Italian GP practice crash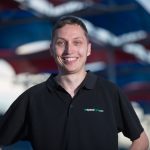 Officials were forced to suspend Practice 2 for the Italian Grand Prix following a huge crash for Marcus Ericsson.
The Sauber driver suddenly veered to the left and smashed into the barriers on the run to the first chicane, which then triggered a series of frightening barrel rolls before eventually coming to rest on the run off road.
Ericsson clambered from the wreckage under his own power before being taken to the circuit medical centre where he was cleared of injury.
His car suffered huge damage which will require Sauber to complete a rebuild overnight.
Officials red flagged the session with four of the 90 minutes completed.
Replays appeared to show that Ericsson's DRS wing flap failed to close when the Swede applied the brakes in preparation for the opening chicane.
Work was required to repair the barriers before the session was able to resume after a 20 minute delay.