Mercedes to assess driver roles after Monza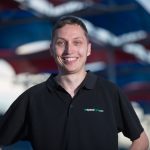 Mercedes will evaluate if it will require Valtteri Bottas to play a support role for Lewis Hamilton in the Formula 1 title race after this weekend's Italian Grand Prix.
The Brackley squad has in recent seasons treated its drivers equally and steered clear of team orders, choosing to allow them to race each other.
However, the growing threat from Sebastian Vettel and Ferrari has seen the German close to within 17 points of Hamilton in the championship following a comfortable victory at last weekend's Belgian Grand Prix.
Bottas is currently 87 points adrift of his team-mate, seemingly an outside chance at the title and useful asset for Mercedes in assisting Hamilton's quest for a fifth world championship.
Mercedes boss Toto Wolff says installing a number two driver role goes against his and the team's racing instincts but it may be something they will be forced to consider.
"I hate to do that," said Wolff, when asked about installing Bottas as a number two driver.
"It is completely against my racing instinct. We try to be very neutral to both drivers and we haven't done it yet, and we haven't discussed it.
"Let's see how Monza pans out and how it goes, and then we will address the question whether we need to put all force behind one driver.
"And we owe it to the two men and F1 to not interfere into the racing."
This weekend's Italian Grand Prix begins tomorrow with opening practice at Monza scheduled for 1900 AEST.