D'Alberto eyeing Australian Production Car title tilt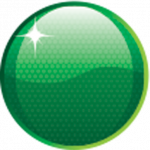 Tony D'Alberto has not ruled himself out of contention for the Australian Production Car Series title this year, despite his and Grant Denyer's difficult start to the season.
In blinding rain at Sandown, D'Alberto aquaplaned on the front straight, leaving his #10 Lotus Exige out of action for the first round.
Round 2 at Queensland Raceway saw the D'Alberto/Denyer Lotus set the early pace, only for a tyre drama in the night race to rob them of a likely win. The pair made up for it the following day, completely dominating Sunday's race.
The success at Ipswich leaves the duo 186 points adrift with three rounds remaining.
This weekend's third round at Winton is likely to suit the nimble Exige, now backed by Aussie Driver Search, and D'Alberto is confident of a competitive showing.
"It is such a fun car to drive, and I really think it will be a weapon around the tight Winton track," said D'Alberto.
"We showed some really good pace at Queensland Raceway. The tyre blow-out in Saturday's night race was a shame, but we finally gave the team some reward for their hard work with a win on Sunday.
"This is an important round. We aren't ruling ourselves out of title contention yet, there's a lot of racing to go.
"Winton has two two-hour races, and the final two races of the season are one four-hour race (Sydney Motorsport Park) and one six-hour race (Phillip Island). There's a long way to go and anything can happen.
"I have to thank Aussie Driver Search for helping out this weekend. I've been doing some driver judging with them during the year and I really like the concept of their competition."
It has been a busy 2018 for D'Alberto so far, competing with the Simply Sports team in the Production Cars Series and driving with Max Twigg in Australian GT (with whom he leads the Australian Endurance Championship),
Next month, the Victorian will team up with Fabian Coulthard in the #12 DJR Team Penske Shell Falcon at the Rabble.Club Sandown 500 for the first of three Supercars Championship endurance races.