AMRS drought initiative raises over $13k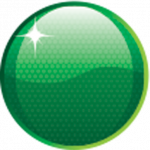 The Australian Motor Racing Series has advised that its recent Wakefield Park round raised over $13,000 for the Buy a Bale drought relief program.
The figure is enough to pay for more than a semi-trailer load's worth of hay, and comes after 100 percent of New South Wales was declared to be in drought earlier this month.
It was generated from ticket sales for the August 17-19 meeting, circuit café sales, a Saturday night auction, and additional donations from categories and event suppliers.
The CEO of AMRS owner Benalla Auto Club Group, Chris Lewis-Williams, paid tribute to those who donated.
"I'd like to acknowledge everyone who contributed to Buy a Bale, it's been a fantastic outcome," said Lewis-Williams.
"Ironically, there was a lot of rain on the Saturday, so it was drought relief in a literal sense.
"A big thank you to all the spectators, teams and volunteers who braved the weather, as well as supporting a worthy cause, they also witnessed and participated in some exciting racing in the tricky conditions.
"Following on from the success of this event, we'll be looking for other chances to support the community in the future – five of the six AMRS rounds in 2018 are based in regional centres, so we see our role to assist where we can."
Round 5 of the inaugural AMRS will be held at Sydney Motorsport Park on October 26-28.