Herfoss sweeps ASBK Round 5 at Morgan Park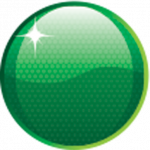 Troy Herfoss has won both races of Round 5 of the YMI Australian Superbike Championship at Morgan Park.
The Honda rider also qualified on pole but made a poor start to Race 1 and was third at the end of the opening lap, behind Wayne Maxwell (Yamaha) and Troy Bayliss (Ducati).
Bayliss took the lead on Lap 3 before being challenged by Herfoss in the final five laps.
After an entertaining stoush, Herfoss made the decisive move on the penultimate of 14 laps.
Maxwell finished third, ahead of Josh Waters (Suzuki) and Daniel Falzon (Yamaha).
Race 2 was something of a repeat as the eventual race winner dropped to fourth at the start before climbing back to the top of the order.
Again it was Bayliss who was the last man to stand in his way, but the three-time world champion ultimately finished only fourth after running wide on the second-last lap.
Waters took second and Maxwell third as Falzon again came home in fifth.
Herfoss's exploits at the Queensland circuit saw him extended his championship lead to 44.5 points over Maxwell with two rounds remaining.
The next of those is at Winton Motor Raceway on September 7-9.
Results: Race 1, Morgan Park (Top 10)
| | | | | | | |
| --- | --- | --- | --- | --- | --- | --- |
| Pos | Num | Rider | Team | Bike | Laps | Time/Gap |
| 1 | 17 | Troy HERFOSS | Penrite Honda Racing | Honda CBR RR SP | 14 | 17:19.961 |
| 2 | 21 | Troy BAYLISS | Desmosport Ducati | Ducati 1299 FE | 14 | +0:01.083 |
| 3 | 47 | Wayne MAXWELL | Yamaha Racing Team | Yamaha YZF-R1M | 14 | +0:04.947 |
| 4 | 1 | Josh WATERS | Team Suzuki ECSTAR | Suzuki GSX-RR | 14 | +0:05.104 |
| 5 | 25 | Daniel FALZON | Yamaha Racing Team | Yamaha YZF-R1M | 14 | +0:13.762 |
| 6 | 12 | Matt WALTERS | Swann Insurance Superbike | Kawasaki ZX-10R | 14 | +0:16.523 |
| 7 | 67 | Bryan STARING | Kawasaki BCperformance | Kawasaki ZX-10R | 14 | +0:18.358 |
| 8 | 52 | Corey TURNER | | Honda CBR RR SP | 14 | +0:20.590 |
| 9 | 20 | Alex PHILLIS | Phillis Racing | Suzuki GSX-RR | 14 | +0:23.095 |
| 10 | 29 | Ted COLLINS | NextGen Motorsports | BMW S RR | 14 | +0:23.245 |
Results: Race 2, Morgan Park (Top 10)
| | | | | | | |
| --- | --- | --- | --- | --- | --- | --- |
| Pos | Num | Rider | Team | Bike | Laps | Time/Gap |
| 1 | 17 | Troy HERFOSS | Penrite Honda Racing | Honda CBR RR SP | 16 | 19:43.566 |
| 2 | 1 | Josh WATERS | Team Suzuki ECSTAR | Suzuki GSX-RR | 16 | +0:00.729 |
| 3 | 47 | Wayne MAXWELL | Yamaha Racing Team | Yamaha YZF-R1M | 16 | +0:04.283 |
| 4 | 21 | Troy BAYLISS | Desmosport Ducati | Ducati 1299 FE | 16 | +0:07.544 |
| 5 | 25 | Daniel FALZON | Yamaha Racing Team | Yamaha YZF-R1M | 16 | +0:14.973 |
| 6 | 67 | Bryan STARING | Kawasaki BCperformance | Kawasaki ZX-10R | 16 | +0:16.893 |
| 7 | 12 | Matt WALTERS | Swann Insurance Superbike | Kawasaki ZX-10R | 16 | +0:20.182 |
| 8 | 52 | Corey TURNER | | Honda CBR RR SP | 16 | +0:28.956 |
| 9 | 29 | Ted COLLINS | NextGen Motorsports | BMW S RR | 16 | +0:28.974 |
| 10 | 82 | Ryan YANKO | Bettapork | Ducati Panigale | 16 | +0:33.579 |
Championship points (Top 10)
| | | |
| --- | --- | --- |
| Pos | Rider | Pts |
| 1 | Troy HERFOSS | 256.5 |
| 2 | Wayne MAXWELL | 212 |
| 3 | Troy BAYLISS | 194 |
| 4 | Daniel FALZON | 186 |
| 5 | Josh WATERS | 185.5 |
| 6 | Bryan STARING | 171.5 |
| 7 | Alex PHILLIS | 127 |
| 8 | Glenn ALLERTON | 124 |
| 9 | Matt WALTERS | 112 |
| 10 | Mark CHIODO | 83.5 |