Alexander Rossi dominates in Pocono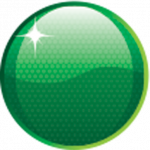 Alexander Rossi has cut into Scott Dixon's Verizon IndyCar Series lead after leading nearly all the way at Pocono while Will Power finished second.
Officially, Rossi led 180 of the 200 laps which took place either side of a frightening crash for Robert Wickens, but in practice he was in control for almost the entire race.
Power (#12 Team Penske Chevrolet) took the chequered flag 4.5s adrift of the #27 Andretti Autosport Honda while Dixon (#9 Chip Ganassi Racing Honda) salvaged third having qualified 13th.
The race came under Caution almost as soon as it began when Graham Rahal (#15 Rahal Letterman Lanigan Racing Honda) and Spencer Pigot (#21 Ed Carpenter Racing Chevrolet) got together near the back of the field, causing the latter to spin into the inside wall.
Upon restart, Rossi passed pole-sitter Power in a green flag run which lasted less than two laps when Wickens (#6 Schmidt Peterson Motorsports Honda) spun Ryan Hunter-Reay (#28 Andretti Autosport Honda) and flew into the catch fence.
After a delay of nearly two hours, the race restarted again with Rossi leading Power, Josef Newgarden (#1 Team Penske Chevrolet), Zach Veach (#26 Andretti Autosport Honda), and Sebastien Bourdais (#18 DCR w/ Vasser-Sullivan Honda), while Dixon was 11th having opted to pit when cars went back out on track under yellow to replace tyres which may have run over debris.
Rossi was the first of the front-runners to pit, on Lap 38, at which time he was around six seconds up the road from Power.
Others soon followed before Dixon, who topped up during the aforementioned tyre change, finally came in at the end of Lap 42.
After that cycle, Rossi had extended his advantage over Power, Newgarden and Veach resumed third and fourth respectively.
Bourdais had got back in front of Marco Andretti (#98 Andretti-Herta w/ Curb-Agajanian Honda) having lost fifth position at the restart, while Dixon shook out in eighth.
Rossi lost some of his margin in traffic before stretching it to over a dozen seconds by the time he pitted on Lap 71, again a lap prior to Power.
The Australian pulled some of that back with wing adjustments at both ends of Car #12 and more still when Rossi got held up trying to lap Matheus Leist (#4 AJ Foyt Racing Chevrolet) just before the Lap 100 mark.
At that stage, Marco Andretti ran third having jumped three positions courtesy of a slightly earlier second pit stop and Dixon briefly being held up by Newgarden as they resumed.
The Kiwi was fourth and Newgarden fifth, although they each gained a place when Marco Andretti brought #98 into the lane on Lap 98.
Rossi and Power pitted together on Lap 104 and when the cycle completed the top four was net unchanged but Bourdais had passed Newgarden for fifth.
When Rossi began to be held up by Power's other team-mate, eighth placed Simon Pagenaud (#22 Chevrolet), Car #12 closed to just over a second behind the #27 Andretti entry, only for Rossi to grab another couple of seconds margin once the Frenchman pitted on Lap 131.
Power jumped Rossi when they stopped on Laps 136 and 137 but the American reclaimed the place on-track on Lap 141.
He then made light work of traffic, helped by the fact that two of those ahead were team-mates Veach and Andretti, and Power lost touch.
The Penske driver got the deficit back from six seconds to less than two, only for it to blow out again when he nearly ran up into the wall behind Max Chilton (#59 Carlin Chevrolet) on the in-lap before his final pit stop on Lap 171.
From there, the race was over as far as a contest for the lead was concerned and Rossi took a third win of the season.
Marco Andretti dropped back to sixth in the Lap 130-138 pit stop cycle and Dixon ran effectively third thereafter.
Bourdais similarly occupied fourth position until the chequered flag and was the last car on the lead lap, while Newgarden finished fifth.
Veach passed Marco Andretti on-track on Lap 156 and they went on to take sixth and seventh respectively.
Rounding out the top 10 were Pagenaud, Charlie Kimball (#23 Carlin Chevrolet), and Ed Carpenter (#20 Ed Carpenter Racing Chevrolet).
With just three races remaining, Dixon's points lead over Rossi is 29 points, while Newgarden is 37 points further back in third and Power another 15 behind in fourth.
Next up is Gateway Motorsports Park on August 24-25 (local time).
Race highlights
Race results: Pocono Raceway
| | | | | | | | |
| --- | --- | --- | --- | --- | --- | --- | --- |
| Pos | Num | Driver | C/E/T | Race time/Split | Pit stops | Status | Grid pos |
| 1 | 27 | Alexander Rossi | D/H/F | 2:36:49.1128 | 6 | Running | 3 |
| 2 | 12 | Will Power | D/C/F | +4.4982 | 6 | Running | 1 |
| 3 | 9 | Scott Dixon | D/H/F | +41.3557 | 7 | Running | 13 |
| 4 | 18 | Sebastien Bourdais | D/H/F | +42.0120 | 6 | Running | 8 |
| 5 | 1 | Josef Newgarden | D/C/F | +1 lap | 6 | Running | 2 |
| 6 | 26 | Zach Veach (R) | D/H/F | +1 lap | 6 | Running | 7 |
| 7 | 98 | Marco Andretti | D/H/F | +1 lap | 6 | Running | 11 |
| 8 | 22 | Simon Pagenaud | D/C/F | +1 lap | 7 | Running | 5 |
| 9 | 23 | Charlie Kimball | D/C/F | +2 laps | 7 | Running | 19 |
| 10 | 20 | Ed Carpenter | D/C/F | +3 laps | 7 | Running | 15 |
| 11 | 4 | Matheus Leist (R) | D/C/F | +3 laps | 7 | Running | 20 |
| 12 | 10 | Ed Jones | D/H/F | +3 laps | 7 | Running | 12 |
| 13 | 59 | Max Chilton | D/C/F | +4 laps | 7 | Running | 21 |
| 14 | 15 | Graham Rahal | D/H/F | +4 laps | 8 | Running | 18 |
| 15 | 88 | Conor Daly | D/C/F | +38 laps | 7 | Contact | 22 |
| 16 | 21 | Spencer Pigot | D/C/F | +183 laps | 0 | Contact | 16 |
| 17 | 14 | Tony Kanaan | D/C/F | +184 laps | 1 | Mechanical | 14 |
| 18 | 28 | Ryan Hunter-Reay | D/H/F | +194 laps | 0 | Contact | 4 |
| 19 | 6 | Robert Wickens (R) | D/H/F | +194 laps | 0 | Contact | 6 |
| 20 | 5 | James Hinchcliffe | D/H/F | +194 laps | 0 | Contact | 9 |
| 21 | 30 | Takuma Sato | D/H/F | +194 laps | 0 | Contact | 10 |
| 22 | 19 | Pietro Fittipaldi (R) | D/H/F | +194 laps | 0 | Contact | 17 |
(C)hassis: D=Dallara | (E)ngine: C=Chevy, H=Honda | (T)yre: F=Firestone
Series points
| | | |
| --- | --- | --- |
| Pos | Driver | Pts |
| 1 | Scott Dixon | 530 |
| 2 | Alexander Rossi | 501 |
| 3 | Josef Newgarden | 464 |
| 4 | Will Power | 449 |
| 5 | Ryan Hunter-Reay | 411 |
| 6 | Robert Wickens | 391 |
| 7 | Simon Pagenaud | 368 |
| 8 | Graham Rahal | 351 |
| 9 | James Hinchcliffe | 338 |
| 10 | Sebastien Bourdais | 325 |
| 11 | Marco Andretti | 311 |
| 12 | Ed Jones | 273 |
| 13 | Takuma Sato | 267 |
| 14 | Spencer Pigot | 253 |
| 15 | Tony Kanaan | 240 |
| 16 | Zach Veach | 239 |
| 17 | Charlie Kimball | 234 |
| 18 | Matheus Leist | 201 |
| 19 | Max Chilton | 179 |
| 20 | Ed Carpenter | 169 |
| 21 | Gabby Chaves | 158 |
| 22 | Jordan King | 126 |
| 23 | Zachary Claman DeMelo | 122 |
| 24 | Jack Harvey | 63 |
| 25 | Rene Binder | 61 |
| 26 | Conor Daly | 58 |
| 27 | Carlos Munoz | 53 |
| 28 | Kyle Kaiser | 45 |
| 29 | Helio Castroneves | 40 |
| 30 | Jnr Hildebrand | 38 |
| 31 | Stefan Wilson | 31 |
| 32 | Oriol Servia | 27 |
| 33 | Pietro Fittipaldi | 22 |
| 34 | Santino Ferrucci | 18 |
| 35 | Danica Patrick | 13 |
| 36 | Jay Howard | 12 |
| 37 | Alfonso Celis Jnr | 10 |
| 38 | Sage Karam | 10 |
| 39 | James Davison | 10 |