Targa champs wary of North Qld challenge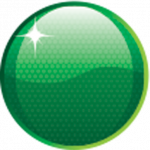 Seven-time Targa Tasmania winners Jason and John White are expecting a tougher time in the inaugural Targa Great Barrier Reef which starts at the end of the month.
The Whites will again be campaigning their powerful Dodge Viper for the three-day event in Far North Queensland.
Having scoped out the upcoming event with two runs through the 18 stages of Targa Great Barrier Reef, the Whites believe that the tyre-hungry nature of the Viper is going to take even more careful management on the tight mountain roads.
"Although it is a lot shorter (than Targa Tasmania) in the amount of kays, some of the stages have got more corners per kilometre than most of the stages in Tassie," said Jason White.
"One of the stages in particular has all the tight sections of Hellyer Gorge (Targa Tasmania stage) but they are strung together for 20km. The longest straight in the stage is about 100m.
"There is no real time for the tyres to take a breather. For those stages, we will really have to show a bit of caution with the temperature.
"We can't make any other considerations in terms of choosing a more suitable tyre and compound. We have to run the tyre that comes with the car.
"It's a very good fast tyre but we will have to think about it a lot more than ever before."
Jason White believes that Paul Stokell and Erin Kelly, who finished this year's Targa Tasmania in fourth position, are well-placed due to the agility of their Lotus Exige.
"The Lotus will be a lot better suited to a lot of the roads we are running up there," he explained.
"The other point is that at least half to three-quarters of the event, the roads are very, very narrow.
"It's just one lane. Some cars will have a tyre hanging over the bitumen just driving normally so they are really narrow.
"Some are quite fast and narrow so car placement is going to be critical.
"As a whole it is something that is completely different to anything we have got anywhere else around Australia.
"It looks like it is going to be an exceptional event and a completely different challenge."
The Targa Great Barrier Reef starts outside the Cairns Reef Hotel Casino on Friday August 31 and wraps up on September 2.