Paddock reacts to Alonso Formula 1 exit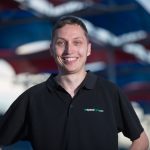 The news Fernando Alonso will leave Formula 1 at the end of the season has sparked a flood of tributes to the double world champion.
Alonso has confirmed he will be seeking new adventures next year after confirming his absence from the 2019 F1 grid following 17 consecutive years in the sport.
During that time the 37-year-old has won 32 races, clinched 97 podium finishes and scored 22 pole positions, having made his debut for minnows Minardi in 2001.
The Spaniard went on to drive for Renault (2002-2006, 2008-2009), McLaren (2007, 2015-2018) and Ferrari (2010-2014).
Alonso is yet to confirm his 2019 plans but has been tipped to join IndyCar as part of a possible McLaren effort.
In a heartfelt statement he was careful not to label the move as his retirement from F1.
Former Ferrari team-mate and rival Felipe Massa hailed Alonso as 'the best driver on the planet' when reacting to the announcement.
"Congratulations @alo_official. Be happy and enjoy your next challenge. For me you were one of the best driver in the planet!! Take care and God bless you," Massa posted on Twitter.
Haas F1 driver and Alonso's team-mate at Renault in 2009, Romain Grosjean, also paid tribute.
"It has been a privilege and an honour being your friend, your team mate and racing against you in @F1 @alo_oficial . I will miss you at the end of the season," Grosjean wrote on Twitter.
Noted ex-driver and Sky Sports F1 pundit Martin Brundle said the announcement came as no surprise to him but reflected on Alonso's unfulfilled potential and divisive character.
Alonso claimed back-to-back world titles in 2005-2006 but has since struggled for opportunities to add to that tally.
"I'll miss Fernando's fiery character and relentless speed. Unfulfilled potential yet still huge achievements in F1," read a tweet from Brundle.
"Needed somebody stronger than him around to control the destructive moments which prevented him being first choice for any team, but not sure such a person exists."
Read more posts below as the paddock reacts to Alonso's departure.
We are gonna we miss you a lot @alo_oficial ! My passion for this sport started thanks to you and I consider myself a very lucky guy to have shared 4 years of f1 racing with one of the best ever. Time to keep profiting from the 2nd half of the season! pic.twitter.com/I1PEmn19Qq

— Carlos Sainz (@Carlossainz55) August 14, 2018
It's not going to be the same without you in 2019, but what a great excuse to go through the archives! Thanks for the memories @alo_oficial 👊#RSspirit pic.twitter.com/UgsSjWOsr5

— Renault Sport F1 (@RenaultSportF1) August 14, 2018
Thank you Fernando, for all these years, your talent and the fantastic years we have spent together. F1 is bigger thanks to you. Circuit will always be your home. https://t.co/3DMk3ZFWDE

— Circuit de Barcelona-Catalunya (@Circuitcat_eng) August 14, 2018
It has been a privilege and an honour being your friend, your team mate and racing against you in @F1 @alo_oficial . I will miss you at the end of the season. https://t.co/rtn5cFnuHJ

— Romain Grosjean (@RGrosjean) August 14, 2018
Congratulations @alo_oficial !! Be happy and enjoy your next challenge. 🙏🏻 for me you were one of the best driver in the planet!! Take care and God bless you.🙏🏻👍 https://t.co/VscpRoN6y6

— Felipe Massa (@MassaFelipe19) August 14, 2018
I'll miss Fernando's fiery character and relentless speed. Unfulfilled potential yet still huge achievements in F1. Needed somebody stronger than him around to control the destructive moments which prevented him being first choice for any team, but not sure such a person exists https://t.co/qaYcK4PVyr

— Martin Brundle (@MBrundleF1) August 14, 2018
📻 Never a dull moment with @alo_oficial… 😃😡😂 #F1 pic.twitter.com/qsDNMhKlfG

— Formula 1 (@F1) August 14, 2018