POLL: Is Renault the right move for Ricciardo?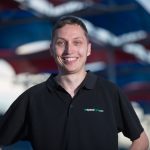 The dust is now beginning to settle from Daniel Ricciardo's shock announcement that he will leave Red Bull for Renault in 2019.
Ricciardo has since labelled the decision as his toughest of his racing career and it is easy to see why given the operation has been pivotal in bringing him through the junior ranks to Formula 1.
The Australian's future has dominated many of the headlines this season with the out-of-contract driver linked to moves away from Red Bull to Mercedes or Ferrari.
It was widely expected the 29-year-old would extend his stay at Red Bull after doors at Mercedes and Ferrari closed, but instead he announced a surprise two-year deal with Renault.
The news shocked the F1 paddock and even Red Bull team principal Christian Horner who thought his driver's decision was a joke.
Seen as a ballsy call, Ricciardo will leave an operation in Red Bull that is among the top three teams on the grid and a contender for victories and podiums for a midfield team in Renault.
His destination has won races and championships in the past, notably back-to-back titles for Fernando Alonso in 2005-2006, but in its current guise the team is very much a work in progress.
While the French marque is yet to score podium since returning to the sport as a factory team in 2016, it is steadily building year on year and is sitting fourth in the constructor standings.
The exact reasons for the switch are yet to be revealed although the prospect of being an undisputed number one driver alongside Nico Hulkenberg at a factory team would have surely played a part, which has since been suggested by Horner.
Red Bull has maintained that there is no natural number one driver in its team but keeping Max Verstappen and Ricciardo, who are both title hungry, happy is not an easy situation to manage.
A new lucrative contact extension for Verstappen last year has also been interpreted by some as the team showing a preference to the young Dutchman over Ricciardo.
The intra team rivalry has drawn comparisons to when the team fielded Mark Webber and Sebastian Vettel from 2009-2013, which resulted in a fractious relationship that exploded notably in a collision at Turkey (2010) and the Multi-21 fiasco at Malaysia in 2013.
It also remains to be seen just how close Ricciardo came to securing a seat at either Mercedes or Ferrari, with both teams fielding out of contract drivers this year.
In fact Ferrari is yet to confirm if Kimi Raikkonen will partner Vettel next year.
It has also been reported that Ricciardo was on the wish list of McLaren, and even met with the Woking team, before he was snapped up by Renault.
Ricciardo has openly admitted that he will likely face a challenge at Renault next year but is also looking forward to a new challenge, which could prove just the tonic he requires.
While it does appear the switch is a risk, it could pay off for the seven-time race winner.
Lewis Hamilton was criticised for leaving McLaren for a then up and coming Mercedes team in 2013 and the Brit has since gone on to win a further three world titles.
Likewise, history suggests the opposite can occur with the most recent case being Alonso who left Ferrari for McLaren in a move that has backfired for the double world champion.
If Renault does however fail to deliver, the culmination of a two-year-deal at the team could see Ricciardo handily placed for a move to Mercedes or Ferrari when the next round of contract talks begin ahead of 2021.
However, the move could be an inspired one as there are no guarantees that Red Bull will be successful given its much publicised divorce from Renault and subsequent move to Honda power.
Whatever happens, next year will prove to be a crucial and fascinating season for one of the most talented drivers on the grid.
This week's Pirtek Poll wants to know your thoughts on Ricciardo's big move.
Is Renault the right move for Ricciardo?
Cast your vote below.