Harvick bags seventh win of season in Michigan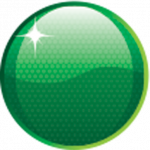 Kevin Harvick has driven into victory lane for a seventh time in 2018 with a sweep of the three stages of the Consumers Energy 400 at Michigan International Speedway.
Harvick did not quite have it all his own way in Stages 1 and 2 but led the entirety of the final stage except for a late green flag pit stops cycle.
The #4 Stewart-Haas Racing Ford was running second to Kyle Busch when the race restarted on Lap 30 after a Competition Caution but Harvick passed the #18 Joe Gibbs Racing Toyota and held top spot for the rest of the 60-lap stage.
Martin Truex Jnr assumed the lead midway through Stage 2 when he and the Furniture Row Racing crew opted to not pit the #78 Toyota under two separate Caution periods.
The 2017 NASCAR Cup Series champion tried to stretch his fuel tank until the green/white chequered flag on Lap 120 but was passed by Harvick 11 laps before then.
Worse still, he had to refill with the pit lane closed for the end of the stage and therefore copped a penalty.
Kyle Busch finished Stage 2 in second position, as he did in Stage 1.
Harvick was first out of the pits for the 80-lap run to the finish, which in fact began on Lap 127, from Kyle Busch and Ryan Blaney.
Blaney made a strong restart, pushing Harvick ahead and slotting in behind the #4 Ford.
He and then Austin Dillon had turns running in second position and it was the latter who resumed that place after the final cycle of pits stops wrapped up with 11 laps remaining.
As Harvick pulled away, Austin Dillon looked like finishing runner-up before his #3 Richard Childress Racing Chevrolet picked up a flat tyre with a lap to go.
He ultimately took fourth, behind Brad Keselowski (#2 Team Penske Ford) and Kyle Busch.
Keselowski had moved up to third on a Lap 144 restart and held the same position after the final pit stops before inheriting one due to Austin Dillon's misfortune.
Blaney (#12 Team Penske Ford) was fourth before those pit stops but emerged in fifth and there he stayed until the chequered flag.
Rounding out the top 10 were Kurt Busch (#41 Stewart-Haas Racing Ford), Aric Almirola (#10 Stewart-Haas Racing Ford), pole-sitter Denny Hamlin (#11 Joe Gibbs Racing Toyota), Chase Elliott (#9 Hendrick Motorsports Chevrolet), and Joey Logano (#22 Team Penske Ford).
Truex Jnr finished 14th after getting a free pass when Ty Dillon (#13 Germain Racing Chevrolet) ran over debris and smacked the wall on Lap 133.
There were bizarre scenes in the break between Stages 1 and 2 when AJ Allmendinger took his pit stop facing backwards after contact turned his #47 JTG Daugherty Racing Chevrolet around in pit lane.
Contact to @AJDinger as he enters his box! The team just completed their stop backwards. 😳 pic.twitter.com/BH4pPQPjkr

— Team Kroger ClickList Racing (@JTGRacing) August 12, 2018
Kyle Busch still holds a big series points lead but Harvick has 40 playoff points to the Toyota driver's 35.
Another six drivers have won races so far this season, namely Truex Jnr, Clint Bowyer (#14 Stewart-Haas Racing Ford), Logano, Elliott, Erik Jones (#20 Joe Gibbs Racing Toyota), and Austin Dillon.
More playoff berths will be up for grabs in this coming weekend's Bristol Night Race (August 17-18 local time), Round 24 of the year and the third-last of the regular season.
Race highlights
Results: Consumers Energy 400, Michigan International Speedway
| | | | | | | |
| --- | --- | --- | --- | --- | --- | --- |
| Pos | Num | Driver | Make | Laps | Led | Status |
| 1 | 4 | Kevin Harvick | Ford | 200 | 108 | Running |
| 2 | 2 | Brad Keselowski | Ford | 200 | 0 | Running |
| 3 | 18 | Kyle Busch | Toyota | 200 | 22 | Running |
| 4 | 3 | Austin Dillon | Chevrolet | 200 | 5 | Running |
| 5 | 12 | Ryan Blaney | Ford | 200 | 0 | Running |
| 6 | 41 | Kurt Busch | Ford | 200 | 0 | Running |
| 7 | 10 | Aric Almirola | Ford | 200 | 0 | Running |
| 8 | 11 | Denny Hamlin | Toyota | 200 | 13 | Running |
| 9 | 9 | Chase Elliott | Chevrolet | 200 | 0 | Running |
| 10 | 22 | Joey Logano | Ford | 200 | 1 | Running |
| 11 | 19 | Daniel Suarez | Toyota | 200 | 0 | Running |
| 12 | 14 | Clint Bowyer | Ford | 200 | 0 | Running |
| 13 | 20 | Erik Jones | Toyota | 200 | 0 | Running |
| 14 | 78 | Martin Truex Jnr | Toyota | 200 | 25 | Running |
| 15 | 31 | Ryan Newman | Chevrolet | 200 | 12 | Running |
| 16 | 21 | Paul Menard | Ford | 200 | 0 | Running |
| 17 | 42 | Kyle Larson | Chevrolet | 200 | 0 | Running |
| 18 | 17 | Ricky Stenhouse Jnr | Ford | 200 | 0 | Running |
| 19 | 88 | Alex Bowman | Chevrolet | 200 | 0 | Running |
| 20 | 37 | Chris Buescher | Chevrolet | 200 | 0 | Running |
| 21 | 1 | Jamie McMurray | Chevrolet | 200 | 1 | Running |
| 22 | 47 | AJ Allmendinger | Chevrolet | 199 | 0 | Running |
| 23 | 43 | Bubba Wallace | Chevrolet | 199 | 0 | Running |
| 24 | 32 | Matt DiBenedetto | Ford | 199 | 0 | Running |
| 25 | 34 | Michael McDowell | Ford | 199 | 0 | Running |
| 26 | 95 | Kasey Kahne | Chevrolet | 199 | 0 | Running |
| 27 | 38 | David Ragan | Ford | 199 | 0 | Running |
| 28 | 48 | Jimmie Johnson | Chevrolet | 198 | 13 | Running |
| 29 | 00 | Landon Cassill | Chevrolet | 197 | 0 | Running |
| 30 | 23 | Blake Jones | Toyota | 194 | 0 | Running |
| 31 | 51 | BJ McLeod | Ford | 194 | 0 | Running |
| 32 | 7 | Garrett Smithley | Chevrolet | 193 | 0 | Running |
| 33 | 99 | Gray Gaulding | Chevrolet | 191 | 0 | Running |
| 34 | 6 | Trevor Bayne | Ford | 189 | 0 | Engine |
| 35 | 15 | Ross Chastain | Chevrolet | 187 | 0 | Axle |
| 36 | 24 | William Byron | Chevrolet | 187 | 0 | Running |
| 37 | 66 | Timmy Hill | Chevrolet | 138 | 0 | Electrical |
| 38 | 13 | Ty Dillon | Chevrolet | 131 | 0 | Crash |
| 39 | 96 | Jeffrey Earnhardt | Toyota | 102 | 0 | Engine |
| 40 | 72 | Corey LaJoie | Chevrolet | 37 | 0 | Engine |
Standings
| | | | | | | |
| --- | --- | --- | --- | --- | --- | --- |
| Pos | Driver | Pts | Gap | Starts | Wins | Playoff pts |
| 1 | Kyle Busch | 986 | | 23 | 6 | 35 |
| 2 | Kevin Harvick | 924 | -62 | 23 | 7 | 40 |
| 3 | Martin Truex Jnr | 842 | -144 | 23 | 4 | 27 |
| 4 | Kurt Busch | 750 | -236 | 23 | 0 | 2 |
| 5 | Clint Bowyer | 732 | -254 | 23 | 2 | 10 |
| 6 | Joey Logano | 723 | -263 | 23 | 1 | 7 |
| 7 | Brad Keselowski | 709 | -277 | 23 | 0 | 4 |
| 8 | Ryan Blaney | 687 | -299 | 23 | 0 | 4 |
| 9 | Denny Hamlin | 684 | -302 | 23 | 0 | 2 |
| 10 | Kyle Larson | 681 | -305 | 23 | 0 | 0 |
| 11 | Chase Elliott | 647 | -339 | 23 | 1 | 8 |
| 12 | Aric Almirola | 639 | -347 | 23 | 0 | 1 |
| 13 | Erik Jones | 596 | -390 | 23 | 1 | 5 |
| 14 | Jimmie Johnson | 572 | -414 | 23 | 0 | 0 |
| 15 | Alex Bowman | 542 | -444 | 23 | 0 | 0 |
| 16 | Ricky Stenhouse Jnr | 480 | -506 | 23 | 0 | 2 |
| 17 | Paul Menard | 472 | -514 | 23 | 0 | 1 |
| 18 | Daniel Suarez | 460 | -526 | 23 | 0 | 0 |
| 19 | Ryan Newman | 456 | -530 | 23 | 0 | 0 |
| 20 | Austin Dillon | 451 | -535 | 23 | 1 | 5 |
| 21 | William Byron | 428 | -558 | 23 | 0 | 0 |
| 22 | Jamie McMurray | 426 | -560 | 23 | 0 | 0 |
| 23 | AJ Allmendinger | 375 | -611 | 23 | 0 | 1 |
| 24 | Chris Buescher | 362 | -624 | 23 | 0 | 0 |
| 25 | Bubba Wallace | 345 | -641 | 23 | 0 | 0 |
| 26 | Michael McDowell | 343 | -643 | 23 | 0 | 0 |
| 27 | David Ragan | 329 | -657 | 23 | 0 | 0 |
| 28 | Kasey Kahne | 323 | -663 | 23 | 0 | 0 |
| 29 | Ty Dillon | 294 | -692 | 23 | 0 | 0 |
| 30 | Matt DiBenedetto | 251 | -735 | 23 | 0 | 0 |
| 31 | Trevor Bayne | 188 | -798 | 15 | 0 | 0 |
| 32 | Matt Kenseth | 117 | -869 | 8 | 0 | 0 |
| 33 | Gray Gaulding | 117 | -869 | 18 | 0 | 0 |
| 34 | Landon Cassill | 111 | -875 | 16 | 0 | 0 |
| 35 | Cole Whitt | 90 | -896 | 10 | 0 | 0 |
| 36 | DJ Kennington | 82 | -904 | 7 | 0 | 0 |
| 37 | Corey LaJoie | 76 | -910 | 13 | 0 | 0 |
| 38 | Jeffrey Earnhardt | 70 | -916 | 9 | 0 | 0 |
| 39 | Brendan Gaughan | 49 | -937 | 3 | 0 | 0 |
| 40 | Reed Sorenson | 41 | -945 | 9 | 0 | 0 |
| 41 | Harrison Rhodes | 23 | -963 | 5 | 0 | 0 |
| 42 | Kyle Weatherman | 16 | -970 | 3 | 0 | 0 |
| 43 | Mark Thompson | 15 | -971 | 1 | 0 | 0 |
| 44 | Blake Jones | 11 | -975 | 2 | 0 | 0 |
| 45 | Chris Cook | 6 | -980 | 1 | 0 | 0 |
| 46 | Tomy Drissi | 5 | -981 | 1 | 0 | 0 |
| 47 | Derrike Cope | 4 | -982 | 2 | 0 | 0 |
| 48 | Danica Patrick | 2 | -984 | 1 | 0 | 0 |
| 49 | Cody Ware | 1 | -985 | 2 | 0 | 0 |
| 50 | Justin Marks | 0 | -986 | 2 | 0 | 0 |
| 51 | David Gilliland | 0 | -986 | 1 | 0 | 0 |
| 52 | Ray Black Jnr | 0 | -986 | 1 | 0 | 0 |
| 53 | Ross Chastain | 0 | -986 | 21 | 0 | 0 |
| 54 | JJ Yeley | 0 | -986 | 6 | 0 | 0 |
| 55 | Parker Kligerman | 0 | -986 | 3 | 0 | 0 |
| 56 | Timothy Peters | 0 | -986 | 1 | 0 | 0 |
| 57 | Cole Custer | 0 | -986 | 2 | 0 | 0 |
| 58 | Joey Gase | 0 | -986 | 3 | 0 | 0 |
| 59 | BJ Mcleod | 0 | -986 | 8 | 0 | 0 |