Elliott holds on at The Glen for first Cup race win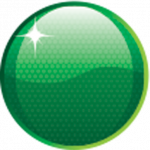 Chase Elliott has seen off a final lap threat from 2017 champion Martin Truex Jnr to win for the first time at NASCAR Cup Series level, at Watkins Glen.
Elliott started the 90th and final lap of the New York state road course with a mistake at Turn 1, running wide over the exit kerb and allowing Truex Jnr to get right up behind the #9 Hendrick Motorsports Chevrolet.
The 22-year-old eased away slightly from Truex Jnr before the second-placed #78 Furniture Row Racing Toyota just about hit the bottom of the fuel tank.
Elliott's lead blew out to 7.560s at the finish line but Truex Jnr had enough fuel to coast home another 12.466s ahead of series leader Kyle Busch.
Truex Jnr had inherited the Stage 1 win when his crew chose to pit #78 after the green/white chequered flag.
Kyle Busch headed the field at the restart but soon came under pressure from Elliott, who was third under yellow.
Elliott got by the #18 Joe Gibbs Racing Toyota on Lap 27 and went on to take out the stage.
He stayed out on track for the start of the final stage but relinquished first position to Kyle Busch at The Esses.
A Caution came on Lap 55 when Matt DiBenedetto' #32 Go Fas Racing Ford stopped on-track, but Kyle Busch continued to lead from Elliott out of pit lane.
However, #18 did not take on enough fuel and Kyle Busch had to return to pit lane, handing the ascendancy back to Elliott.
Truex Jnr jumped from fourth to second on the restart lap, Lap 59, and while he stalked Elliott for the rest of the race he couldn't fashion an overtake on the SunEnergy1 Chev.
The win for Elliott came in his 99th Cup Series race and with legendary father Bill, who will compete in the Xfinity Series race at Road America in a fortnight, as spotter.
Kyle Busch dropped to 31st with that unplanned pit stop but stormed back to finish third and actually increase his lead in the regular season, which now has only four races left.
Another two Joe Gibbs Racing Toyotas in Daniel Suarez (#19) and Erik Jones (#20) rounded out the top five.
Chip Ganassi Racing team-mates Kyle Larson (#42 Chevrolet) and Jamie McMurray (#1 Chevrolet) took sixth and seventh, ahead of William Byron (#24 Hendrick Motorsports Chevrolet).
Kurt Busch, who had only qualified 21st anyway, started second-last after his #41 Stewart-Haas Racing Ford failing post-qualifying inspections.
He was the first of the Blue Ovals at the end despite fading from second at the restart to finish ninth, one position in front of team-mate Kevin Harvick (#4 Ford).
Pole-sitter Denny Hamlin (#11 Joe Gibbs Racing Toyota) finished 13th.
Round 23 is the Consumers Energy 400 at Michigan International Speedway on August 10-12 (local time).
Race highlights
Results: Go Bowling at the Glen, Watkins Glen International
| | | | | | | |
| --- | --- | --- | --- | --- | --- | --- |
| Pos | Num | Driver | Make | Laps | Led | Status |
| 1 | 9 | Chase Elliott | Chevrolet | 90 | 52 | Running |
| 2 | 78 | Martin Truex Jnr | Toyota | 90 | 4 | Running |
| 3 | 18 | Kyle Busch | Toyota | 90 | 31 | Running |
| 4 | 19 | Daniel Suarez | Toyota | 90 | 0 | Running |
| 5 | 20 | Erik Jones | Toyota | 90 | 0 | Running |
| 6 | 42 | Kyle Larson | Chevrolet | 90 | 0 | Running |
| 7 | 1 | Jamie McMurray | Chevrolet | 90 | 0 | Running |
| 8 | 24 | William Byron | Chevrolet | 90 | 0 | Running |
| 9 | 41 | Kurt Busch | Ford | 90 | 0 | Running |
| 10 | 4 | Kevin Harvick | Ford | 90 | 0 | Running |
| 11 | 14 | Clint Bowyer | Ford | 90 | 0 | Running |
| 12 | 12 | Ryan Blaney | Ford | 90 | 0 | Running |
| 13 | 11 | Denny Hamlin | Toyota | 90 | 2 | Running |
| 14 | 88 | Alex Bowman | Chevrolet | 90 | 0 | Running |
| 15 | 47 | AJ Allmendinger | Chevrolet | 90 | 0 | Running |
| 16 | 17 | Ricky Stenhouse Jnr | Ford | 90 | 0 | Running |
| 17 | 2 | Brad Keselowski | Ford | 90 | 0 | Running |
| 18 | 34 | Michael McDowell | Ford | 90 | 0 | Running |
| 19 | 31 | Ryan Newman | Chevrolet | 90 | 0 | Running |
| 20 | 37 | Chris Buescher | Chevrolet | 90 | 0 | Running |
| 21 | 95 | Kasey Kahne | Chevrolet | 90 | 0 | Running |
| 22 | 10 | Aric Almirola | Ford | 90 | 0 | Running |
| 23 | 13 | Ty Dillon | Chevrolet | 90 | 0 | Running |
| 24 | 96 | Parker Kligerman | Toyota | 90 | 0 | Running |
| 25 | 43 | Bubba Wallace | Chevrolet | 89 | 0 | Running |
| 26 | 38 | David Ragan | Ford | 89 | 0 | Running |
| 27 | 3 | Austin Dillon | Chevrolet | 89 | 0 | Running |
| 28 | 21 | Paul Menard | Ford | 89 | 0 | Running |
| 29 | 6 | Matt Kenseth | Ford | 89 | 0 | Running |
| 30 | 48 | Jimmie Johnson | Chevrolet | 89 | 1 | Running |
| 31 | 00 | Landon Cassill | Chevrolet | 88 | 0 | Running |
| 32 | 15 | Ross Chastain | Chevrolet | 77 | 0 | Suspension |
| 33 | 32 | Matt DiBenedetto | Ford | 75 | 0 | Running |
| 34 | 72 | Cole Whitt | Chevrolet | 73 | 0 | Running |
| 35 | 23 | Spencer Gallagher | Toyota | 73 | 0 | Running |
| 36 | 51 | Josh Bilicki | Ford | 69 | 0 | Electrical |
| 37 | 22 | Joey Logano | Ford | 1 | 0 | Crash |
Standings
| | | | | | | |
| --- | --- | --- | --- | --- | --- | --- |
| Pos | Driver | Pts | Gap | Starts | Wins | Playoff pts |
| 1 | Kyle Busch | 934 | | 22 | 6 | 35 |
| 2 | Kevin Harvick | 864 | -70 | 22 | 6 | 33 |
| 3 | Martin Truex Jnr | 813 | -121 | 22 | 4 | 27 |
| 4 | Kurt Busch | 705 | -229 | 22 | 0 | 2 |
| 5 | Clint Bowyer | 703 | -231 | 22 | 2 | 10 |
| 6 | Joey Logano | 691 | -243 | 22 | 1 | 7 |
| 7 | Brad Keselowski | 670 | -264 | 22 | 0 | 4 |
| 8 | Kyle Larson | 660 | -274 | 22 | 0 | 0 |
| 9 | Denny Hamlin | 650 | -284 | 22 | 0 | 2 |
| 10 | Ryan Blaney | 639 | -295 | 22 | 0 | 4 |
| 11 | Chase Elliott | 619 | -315 | 22 | 1 | 8 |
| 12 | Aric Almirola | 602 | -332 | 22 | 0 | 1 |
| 13 | Erik Jones | 572 | -362 | 22 | 1 | 5 |
| 14 | Jimmie Johnson | 563 | -371 | 22 | 0 | 0 |
| 15 | Alex Bowman | 523 | -411 | 22 | 0 | 0 |
| 16 | Ricky Stenhouse Jnr | 461 | -473 | 22 | 0 | 2 |
| 17 | Paul Menard | 451 | -483 | 22 | 0 | 1 |
| 18 | Daniel Suarez | 434 | -500 | 22 | 0 | 0 |
| 19 | Ryan Newman | 431 | -503 | 22 | 0 | 0 |
| 20 | William Byron | 427 | -507 | 22 | 0 | 0 |
| 21 | Austin Dillon | 412 | -522 | 22 | 1 | 5 |
| 22 | Jamie McMurray | 410 | -524 | 22 | 0 | 0 |
| 23 | AJ Allmendinger | 360 | -574 | 22 | 0 | 1 |
| 24 | Chris Buescher | 345 | -589 | 22 | 0 | 0 |
| 25 | Bubba Wallace | 331 | -603 | 22 | 0 | 0 |
| 26 | Michael McDowell | 331 | -603 | 22 | 0 | 0 |
| 27 | David Ragan | 319 | -615 | 22 | 0 | 0 |
| 28 | Kasey Kahne | 312 | -622 | 22 | 0 | 0 |
| 29 | Ty Dillon | 293 | -641 | 22 | 0 | 0 |
| 30 | Matt DiBenedetto | 238 | -696 | 22 | 0 | 0 |
| 31 | Trevor Bayne | 185 | -749 | 14 | 0 | 0 |
| 32 | Matt Kenseth | 117 | -817 | 8 | 0 | 0 |
| 33 | Gray Gaulding | 113 | -821 | 17 | 0 | 0 |
| 34 | Landon Cassill | 103 | -831 | 15 | 0 | 0 |
| 35 | Cole Whitt | 90 | -844 | 10 | 0 | 0 |
| 36 | DJ Kennington | 82 | -852 | 7 | 0 | 0 |
| 37 | Corey LaJoie | 75 | -859 | 12 | 0 | 0 |
| 38 | Jeffrey Earnhardt | 69 | -865 | 8 | 0 | 0 |
| 39 | Brendan Gaughan | 49 | -885 | 3 | 0 | 0 |
| 40 | Reed Sorenson | 41 | -893 | 9 | 0 | 0 |
| 41 | Harrison Rhodes | 23 | -911 | 5 | 0 | 0 |
| 42 | Kyle Weatherman | 16 | -918 | 3 | 0 | 0 |
| 43 | Mark Thompson | 15 | -919 | 1 | 0 | 0 |
| 44 | Chris Cook | 6 | -928 | 1 | 0 | 0 |
| 45 | Tomy Drissi | 5 | -929 | 1 | 0 | 0 |
| 46 | Blake Jones | 4 | -930 | 1 | 0 | 0 |
| 47 | Derrike Cope | 4 | -930 | 2 | 0 | 0 |
| 48 | Danica Patrick | 2 | -932 | 1 | 0 | 0 |
| 49 | Cody Ware | 1 | -933 | 2 | 0 | 0 |
| 50 | Justin Marks | 0 | -934 | 2 | 0 | 0 |
| 51 | David Gilliland | 0 | -934 | 1 | 0 | 0 |
| 52 | Ray Black Jnr | 0 | -934 | 1 | 0 | 0 |
| 53 | Ross Chastain | 0 | -934 | 20 | 0 | 0 |
| 54 | JJ Yeley | 0 | -934 | 6 | 0 | 0 |
| 55 | Parker Kligerman | 0 | -934 | 3 | 0 | 0 |
| 56 | Timothy Peters | 0 | -934 | 1 | 0 | 0 |
| 57 | Cole Custer | 0 | -934 | 2 | 0 | 0 |
| 58 | Joey Gase | 0 | -934 | 3 | 0 | 0 |
| 59 | Timmy Hill | 0 | -934 | 9 | 0 | 0 |