BTCC reveals hybrid technology plan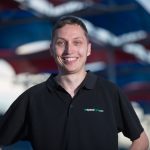 The British Touring Car Championship is assessing the introduction of hybrid technology from 2022 following a period of development.
The popular touring car championship has agreed on a pathway to adopt hybrid systems in its cars following a meeting of the championship's Technical Working Group (TWG), including technical chiefs and leading engineers from each team, at Snetterton last week.
A specified hybrid unit is expected to be fitted to all cars as an addition to their current drivetrain.
This will allow each car to have a reserve of supplementary hybrid power available during each race, which can then be used by drivers as part of their overall race strategy, similar to a 'push to pass' system.
The detailed engineering aspects of the project will now commence in close conjunction with the TWG, with finite technical decisions to be made over the coming 12-18 months.
It's envisaged that some cars will be fitted with hybrid units during 2020/2021 as part of the project's test and development program.
"We're going through a very important and exciting time for this great championship, so I'm delighted to confirm that the BTCC will be introducing hybrid energy as part of our evolution," said BTCC boss Alan Gow.
"This concept was very welcomed at our recent TWG meeting and now the real work begins as to the technical implementation.
"But different to hybrid development within the likes of Formula 1, this certainly shouldn't – and won't – be an extreme technical exercise, but rather will be one which we will introduce within our NGTC technical regulations relatively seamlessly and very cost-effectively.
"Drivers will have a given reserve of additional hybrid power to use during each race, which will provide an extra element of race-craft and excitement to the fantastically close and entertaining racing that is the hallmark of the BTCC."
BTCC is not the only touring car category looking into hybrid technology following the news that Supercars is investigating a hybrid element for its next set of technical regulations, which could come on board by 2021.