Rossi wins in Mid-Ohio with two-stopper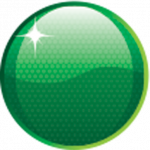 Alexander Rossi has won the Honda Indy 200 at Mid-Ohio after pulling off a two-stop strategy when no one else made fewer than three.
Rossi (#27 Andretti Autosport Honda) led 66 laps out of 90 and ultimately won by 12.8285s over Robert Wickens, while Will Power finished third and Scott Dixon fifth.
Starting from pole, Rossi led the field away from Power and Josef Newgarden, who rounded up Ryan Hunter-Reay (#28 Andretti Autosport Honda) when the latter checked up behind Power.
The top five, including Wickens in fifth, ran in that order until Hunter-Reay pitted on Lap 14 and Wickens on Lap 15, at which time they swapped order.
Team Penske duo Power (#12 Chevrolet) and Newgarden (#1 Chevrolet) caught Rossi, who was being held up by a backmarker.
The Australian dropped into pit lane on Lap 24 and emerged between Wickens and Hunter-Reay, the latter of whom had swapped to black tyres.
Newgarden found a way past Rossi, only to pit at the end of the lap and rejoin behind Hunter-Reay, while Wickens was pulling away from Power.
Rossi finally pitted on Lap 29 and dropped to fifth position.
Wickens' lead over Power was out to 14 seconds when he pitted again on Lap 38, switching from red tyres to blacks.
Hunter-Reay, who has been pressuring Power, took service again a lap later but was jumped by Newgarden through the cycle when the 2017 champion pitted on Lap 42.
Power had been understood to be aiming for two pit stops but made the second of those on Lap 49 and was easily passed by Newgarden on his out lap.
Rossi led by 24 seconds, in part due to Wickens being held up by traffic, when he made what would be his final pit stop on Lap 59 and resumed within two seconds of the Canadian's #6 Schmidt Peterson Honda.
The rest of the front-runners began their third pit stops on Lap 64, first Newgarden and then Wickens and Hunter-Reay.
Hunter-Reay fell behind Dixon (#9 Chip Ganassi Honda), who had run an effective sixth position since the very early laps and would now threaten Newgarden's position.
Power closed in on Rossi and while he had to pit again on Lap 69, he had done enough to get back ahead of Newgarden through the cycle.
He would cut into the gap to Wickens but didn't have enough laps to seriously threaten, while Rossi cruised home in the end.
Newgarden was nearly three seconds behind Power in fourth, and nearly a second up on Dixon.
Aside from the winner, Sebastien Bourdais (#18 DCR w/ Vasser-Sullivan Honda) was arguably the star of the race in driving from the very back of the 24-car grid after a crash in qualifying to pass Hunter-Reay for sixth on Lap 84, where the Frenchman would finish.
Hunter-Reay finished seventh, from Simon Pagenaud (#22 Team Penske Chevrolet), Graham Rahal (#15 Rahal Letterman Lanigan Honda), and Zach Veach (#26 Andretti Autosport Honda).
Rossi has now moved to second in the series, reducing Dixon's lead to a still healthy 46 points.
Race 14 is the ABC Supply 500 at Pocono Raceway on August 18-19.
Race results: Mid-Ohio Sports Car Course
| | | | | | | | |
| --- | --- | --- | --- | --- | --- | --- | --- |
| Pos | Num | Driver | C/E/T | Race time/Split | Pit stops | Status | Grid pos |
| 1 | 27 | Alexander Rossi | D/H/F | 1:44:15.2137 | 2 | Running | 1 |
| 2 | 6 | Robert Wickens (R) | D/H/F | +12.8285 | 3 | Running | 5 |
| 3 | 12 | Will Power | D/C/F | +14.7086 | 3 | Running | 2 |
| 4 | 1 | Josef Newgarden | D/C/F | +18.0065 | 3 | Running | 4 |
| 5 | 9 | Scott Dixon | D/H/F | +18.9382 | 3 | Running | 9 |
| 6 | 18 | Sebastien Bourdais | D/H/F | +19.5312 | 3 | Running | 24 |
| 7 | 28 | Ryan Hunter-Reay | D/H/F | +21.4614 | 3 | Running | 3 |
| 8 | 22 | Simon Pagenaud | D/C/F | +21.8246 | 3 | Running | 17 |
| 9 | 15 | Graham Rahal | D/H/F | +23.1494 | 3 | Running | 7 |
| 10 | 26 | Zach Veach (R) | D/H/F | +24.3930 | 3 | Running | 12 |
| 11 | 98 | Marco Andretti | D/H/F | +36.5906 | 3 | Running | 13 |
| 12 | 20 | Jordan King (R) | D/C/F | +41.4002 | 3 | Running | 16 |
| 13 | 21 | Spencer Pigot | D/C/F | +43.3340 | 3 | Running | 18 |
| 14 | 5 | James Hinchcliffe | D/H/F | +1:04.0882 | 3 | Running | 10 |
| 15 | 10 | Ed Jones | D/H/F | +1:07.1156 | 4 | Running | 11 |
| 16 | 23 | Charlie Kimball | D/C/F | +1 lap | 3 | Running | 15 |
| 17 | 30 | Takuma Sato | D/H/F | +1 lap | 3 | Running | 8 |
| 18 | 14 | Tony Kanaan | D/C/F | +1 lap | 3 | Running | 19 |
| 19 | 4 | Matheus Leist (R) | D/C/F | +1 lap | 3 | Running | 21 |
| 20 | 60 | Jack Harvey (R) | D/H/F | +1 lap | 3 | Running | 20 |
| 21 | 32 | Rene Binder (R) | D/C/F | +1 lap | 3 | Running | 23 |
| 22 | 88 | Conor Daly | D/C/F | +2 laps | 3 | Running | 14 |
| 23 | 19 | Pietro Fittipaldi (R) | D/H/F | +2 laps | 3 | Running | 22 |
| 24 | 59 | Max Chilton | D/C/F | +2 laps | 4 | Running | 6 |
(C)hassis: D=Dallara | (E)ngine: C=Chevy, H=Honda | (T)yre: F=Firestone
Series points
| | | |
| --- | --- | --- |
| Pos | Driver | Pts |
| 1 | Scott Dixon | 494 |
| 2 | Alexander Rossi | 448 |
| 3 | Josef Newgarden | 434 |
| 4 | Will Power | 407 |
| 5 | Ryan Hunter-Reay | 399 |
| 6 | Robert Wickens | 380 |
| 7 | Simon Pagenaud | 344 |
| 8 | Graham Rahal | 335 |
| 9 | James Hinchcliffe | 328 |
| 10 | Sebastien Bourdais | 293 |
| 11 | Marco Andretti | 285 |
| 12 | Takuma Sato | 258 |
| 13 | Ed Jones | 255 |
| 14 | Spencer Pigot | 239 |
| 15 | Tony Kanaan | 227 |
| 16 | Charlie Kimball | 212 |
| 17 | Zach Veach | 211 |
| 18 | Matheus Leist | 182 |
| 19 | Max Chilton | 162 |
| 20 | Gabby Chaves | 158 |
| 21 | Ed Carpenter | 148 |
| 22 | Jordan King | 126 |
| 23 | Zachary Claman DeMelo | 122 |
| 24 | Jack Harvey | 63 |
| 25 | Rene Binder | 61 |
| 26 | Carlos Munoz | 53 |
| 27 | Kyle Kaiser | 45 |
| 28 | Conor Daly | 43 |
| 29 | Helio Castroneves | 40 |
| 30 | JR Hildebrand | 38 |
| 31 | Stefan Wilson | 31 |
| 32 | Oriol Servia | 27 |
| 33 | Santino Ferrucci | 18 |
| 34 | Pietro Fittipaldi | 14 |
| 35 | Danica Patrick | 13 |
| 36 | Jay Howard | 12 |
| 37 | Sage Karam | 10 |
| 38 | James Davison | 10 |
| 39 | Alfonso Celis Jnr | 10 |