CLASSIFIEDS: Rare Peter Brock piece offered for sale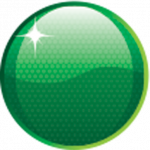 An original and rare door from one of Peter Brock's 05 Commodores heads a list of high-end memorabilia being offered as part of the re-launch of Speedcafe.com's classifieds section.
The door is from the car Brock crashed in the Phillip Island round of the Shell Australian Touring Car Championship in 1996 after a coming together with Alan Jones' Pack Leader Falcon at Siberia.
The left hand front door, which is being offered for $7,500, was from HRT 032 and still has some yellow paint on it from Jones' Ford.
Speedcafe.com Classifieds currently offers almost 300 items for sale ranging in price from $5 for a used book up to $125,000 for an Audi TT RS Production race car.
Anyone can post an ad on Speedcafe.com Classifieds ad free of charge.
The Brock door is one of several exclusive and rare pieces of motorsport history being offered by Speedcafe.com owner Brett 'Crusher' Murray as part of the re-launch of the site's classifieds section.
It was part of the private collection of former HSV boss John Crennan before being purchased by Murray a few years ago. It comes with a letter of authenticity signed by Crennan.
The door also comes with a rare 'sample' number plate signed by Brock which was originally prepared as part of a farewell year merchandise range. It is believed that just two of these signed plates exist.
Other items being offered by Murray include:
A one-off Team Penske Marlboro jacket signed by the late-great Ayrton Senna and Roger Penske

The first helmet of 1980 Formula 1 world champion Alan Jones

The 1965 Indianapolis 100mph Club jacket signed by Mario Andretti

A pair of signed Bob Jane gloves

A huge original-signed print celebrating the 1977 and 2010 one-two finishes at Bathurst

A one-off panel from Craig Lowndes' 2009 Falcon

An original 2008 James Courtney Bathurst helmet

A signed and box framed championship hat from four-time Champ Car champion Sebastien Bourdais

A one-off 100th anniversary Indy 500 program signed by the winner, the late Dan Wheldon, and pole-sitter Alex Tagliani
"I have been fortunate to acquire some very unique pieces of memorabilia over more than 30 years in the business and it is time to make some space," said Murray.
"You might not be able to afford one of the Brock cars about to go up for auction, but at least you can have your own bit of history attached to the great man.
"I have a collection of personal items that have been gifted to me during the years that will never be sold.
"All the items I have put up have been personally purchased by myself from other private collectors, at memorabilia shows or at charity auctions.
"The re-launch of Speedcafe.com Classifieds provides a fantastic opportunity to take these items to market and give fans and collectors the opportunity to get their hands on some one-off pieces of history.
"This is not mass-produced merchandise, but genuine unique items that all have great stories."
The reaction to the revamp to Speecafe.com Classifieds has been overwhelming with fans posting dozens of new items free of charge since the unveil.