Kyle Busch wins in Pocono from deep in the field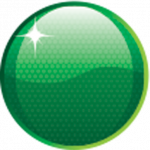 Kyle Busch started 28th but led for nearly a third of the Gander Outdoors 400 at Pocono Raceway and ultimately beat team-mate Daniel Suarez in an overtime finish.
Busch's #18 Joe Gibbs Racing Toyota was one of more than a dozen cars to fail post-qualifying inspections but he had already climbed to fourth position by the end of Stage 1.
He ceded track position by pitting from second position just before the end of Stage 2 but restarted from second position for the final stage.
After briefly dropping back to third, Busch took the lead for the first time when he got under William Byron on Lap 112 of the scheduled 160.
When a Caution came on Lap 122 for Brad Keselowski's hit with a wall after his #2 Team Penske Ford blew a tyre, Busch pitted but retained the lead and Suarez second position.
They remained that way for the restart and an almost immediate return to Caution, for fluid on the track.
A longer green flag run followed until Darrell Wallace Jnr hammered into the wall due to a brake failure for his #43 Richard Petty Motorsports Chevrolet, despite trying to wash off speed on the infield grass.
The race would go to overtime when Aric Almirola (#10 Stewart-Haas Racing Ford) and Ricky Stenhouse Jnr (#17 Roush Fenway Racing Ford) spun on the penultimate lap.
Busch nearly gave up the lead at the final restart but survived in no small part due to Alex Bowman (#88 Hendrick Motorsports Chevrolet) attacking Suarez for runner-up honours.
Car #18 in fact won by 1.788s, and while Bowman couldn't find a way past Suarez he did secure a career-best finish of third.
Suarez had inherited pole position due to the inspection failures and finished Stage 1 in fifth position, before he too pitted tactically near the end of Stage 2 and restarted third.
He and the #19 Joe Gibbs Racing Toyota led a total of 29 laps, including the first 21, before he ran near the effective lead for duration of the final stage.
Last-start winner Kevin Harvick took fourth after twin setbacks for the #4 Stewart-Haas Racing Ford driver.
He was fastest in qualifying only to be sent back to 29th on the grid as another to fail inspection but finished second to Chase Elliott (#9 Hendrick Motorsports Chevrolet) in Stage 1.
Harvick then won Stage 2 but had to make an extra pit stop during the final stage after contact with team-mate Almirola in pit lane.
It put him 27th with 28 laps to go but he sat sixth for the final restart before gaining two more positions.
The top 10 was completed by Erik Jones (#20 Joe Gibbs Racing Toyota), Elliott, Ryan Newman (#31 Richard Childress Racing Chevrolet), Kurt Busch (#41 Stewart-Haas Racing Ford), and Denny Hamlin (#11 Joe Gibbs Racing Toyota).
Kyle Busch continues to lead the series, with Round 22 at Watkins Glen on August 3-5 (local time).
Replay: Wallace Jnr hits the wall hard
Results: Gander Outdoors 400, Pocono Raceway
| | | | | | | |
| --- | --- | --- | --- | --- | --- | --- |
| Pos | Num | Driver | Make | Laps | Led | Status |
| 1 | 18 | Kyle Busch | Toyota | 164 | 52 | Running |
| 2 | 19 | Daniel Suarez | Toyota | 164 | 29 | Running |
| 3 | 88 | Alex Bowman | Chevrolet | 164 | 0 | Running |
| 4 | 4 | Kevin Harvick | Ford | 164 | 30 | Running |
| 5 | 20 | Erik Jones | Toyota | 164 | 11 | Running |
| 6 | 24 | William Byron | Chevrolet | 164 | 10 | Running |
| 7 | 9 | Chase Elliott | Chevrolet | 164 | 14 | Running |
| 8 | 31 | Ryan Newman | Chevrolet | 164 | 0 | Running |
| 9 | 41 | Kurt Busch | Ford | 164 | 11 | Running |
| 10 | 11 | Denny Hamlin | Toyota | 164 | 5 | Running |
| 11 | 14 | Clint Bowyer | Ford | 164 | 0 | Running |
| 12 | 12 | Ryan Blaney | Ford | 164 | 0 | Running |
| 13 | 3 | Austin Dillon | Chevrolet | 164 | 0 | Running |
| 14 | 47 | AJ Allmendinger | Chevrolet | 164 | 0 | Running |
| 15 | 78 | Martin Truex Jnr | Toyota | 164 | 0 | Running |
| 16 | 34 | Michael McDowell | Ford | 164 | 0 | Running |
| 17 | 48 | Jimmie Johnson | Chevrolet | 164 | 0 | Running |
| 18 | 6 | Matt Kenseth | Ford | 164 | 0 | Running |
| 19 | 38 | David Ragan | Ford | 164 | 0 | Running |
| 20 | 1 | Jamie McMurray | Chevrolet | 164 | 1 | Running |
| 21 | 21 | Paul Menard | Ford | 164 | 0 | Running |
| 22 | 17 | Ricky Stenhouse Jnr | Ford | 164 | 0 | Running |
| 23 | 42 | Kyle Larson | Chevrolet | 164 | 0 | Running |
| 24 | 13 | Ty Dillon | Chevrolet | 164 | 0 | Running |
| 25 | 10 | Aric Almirola | Ford | 164 | 0 | Running |
| 26 | 22 | Joey Logano | Ford | 164 | 0 | Running |
| 27 | 32 | Matt DiBenedetto | Ford | 164 | 0 | Running |
| 28 | 23 | JJ Yeley | Toyota | 164 | 0 | Running |
| 29 | 96 | Jeffrey Earnhardt | Toyota | 163 | 0 | Running |
| 30 | 95 | Kasey Kahne | Chevrolet | 162 | 0 | Running |
| 31 | 99 | Kyle Weatherman | Chevrolet | 161 | 0 | Running |
| 32 | 7 | Reed Sorenson | Chevrolet | 161 | 0 | Running |
| 33 | 43 | Bubba Wallace | Chevrolet | 153 | 0 | crash |
| 34 | 00 | Landon Cassill | Chevrolet | 148 | 0 | Running |
| 35 | 15 | Ross Chastain | Chevrolet | 146 | 0 | Running |
| 36 | 66 | Timmy Hill | Toyota | 142 | 0 | Running |
| 37 | 37 | Chris Buescher | Chevrolet | 123 | 0 | Transmission |
| 38 | 2 | Brad Keselowski | Ford | 121 | 1 | Crash |
| 39 | 72 | Corey LaJoie | Chevrolet | 95 | 0 | Crash |
| 40 | 51 | BJ McLeod | Chevrolet | 77 | 0 | Engine |
Standings Updated*
| | | | | | | |
| --- | --- | --- | --- | --- | --- | --- |
| Pos | Driver | Pts | Gap | Starts | Wins | Playoff pts |
| 1 | Kyle Busch | 891 | | 21 | 6 | 35 |
| 2 | Kevin Harvick | 833 | -58 | 21 | 6 | 33 |
| 3 | Martin Truex Jnr | 762 | -129 | 21 | 4 | 26 |
| 4 | Joey Logano | 690 | -201 | 21 | 1 | 7 |
| 5 | Clint Bowyer | 677 | -214 | 21 | 2 | 10 |
| 6 | Kurt Busch | 677 | -214 | 21 | 0 | 2 |
| 7 | Brad Keselowski | 644 | -247 | 21 | 0 | 4 |
| 8 | Kyle Larson | 626 | -265 | 21 | 0 | 0 |
| 9 | Denny Hamlin | 618 | -273 | 21 | 0 | 2 |
| 10 | Ryan Blaney | 612 | -279 | 21 | 0 | 4 |
| 11 | Aric Almirola | 587 | -304 | 21 | 0 | 1 |
| 12 | Chase Elliott | 569 | -322 | 21 | 0 | 2 |
| 13 | Jimmie Johnson | 547 | -344 | 21 | 0 | 0 |
| 14 | Erik Jones | 533 | -358 | 21 | 1 | 5 |
| 15 | Alex Bowman | 496 | -395 | 21 | 0 | 0 |
| 16 | Ricky Stenhouse Jnr | 440 | -451 | 21 | 0 | 2 |
| 17 | Paul Menard | 440 | -451 | 21 | 0 | 1 |
| 18 | Ryan Newman | 408 | -483 | 21 | 0 | 0 |
| 19 | Austin Dillon | 402 | -489 | 21 | 1 | 5 |
| 20 | Daniel Suarez | 400 | -491 | 21 | 0 | 0 |
| 21 | William Byron | 390 | -501 | 21 | 0 | 0 |
| 22 | Jamie McMurray | 375 | -516 | 21 | 0 | 0 |
| 23 | AJ Allmendinger | 338 | -553 | 21 | 0 | 1 |
| 24 | Chris Buescher | 325 | -566 | 21 | 0 | 0 |
| 25 | Bubba Wallace | 319 | -572 | 21 | 0 | 0 |
| 26 | David Ragan | 308 | -583 | 21 | 0 | 0 |
| 27 | Michael McDowell | 305 | -586 | 21 | 0 | 0 |
| 28 | Kasey Kahne | 296 | -595 | 21 | 0 | 0 |
| 29 | Ty Dillon | 279 | -612 | 21 | 0 | 0 |
| 30 | Matt DiBenedetto | 234 | -657 | 21 | 0 | 0 |
| 31 | Trevor Bayne | 185 | -706 | 14 | 0 | 0 |
| 32 | Gray Gaulding | 113 | -778 | 17 | 0 | 0 |
| 33 | Matt Kenseth | 108 | -783 | 7 | 0 | 0 |
| 34 | Landon Cassill | 97 | -794 | 14 | 0 | 0 |
| 35 | Cole Whitt | 87 | -804 | 9 | 0 | 0 |
| 36 | DJ Kennington | 82 | -809 | 7 | 0 | 0 |
| 37 | Corey LaJoie | 75 | -816 | 12 | 0 | 0 |
| 38 | Jeffrey Earnhardt | 69 | -822 | 8 | 0 | 0 |
| 39 | Brendan Gaughan | 49 | -842 | 3 | 0 | 0 |
| 40 | Reed Sorenson | 41 | -850 | 9 | 0 | 0 |
| 41 | Harrison Rhodes | 23 | -868 | 5 | 0 | 0 |
| 42 | Kyle Weatherman | 16 | -875 | 3 | 0 | 0 |
| 43 | Mark Thompson | 15 | -876 | 1 | 0 | 0 |
| 44 | Chris Cook | 6 | -885 | 1 | 0 | 0 |
| 45 | Tomy Drissi | 5 | -886 | 1 | 0 | 0 |
| 46 | Blake Jones | 4 | -887 | 1 | 0 | 0 |
| 47 | Derrike Cope | 4 | -887 | 2 | 0 | 0 |
| 48 | Danica Patrick | 2 | -889 | 1 | 0 | 0 |
| 49 | Cody Ware | 1 | -890 | 2 | 0 | 0 |
| 50 | Justin Marks | 0 | -891 | 2 | 0 | 0 |
| 51 | David Gilliland | 0 | -891 | 1 | 0 | 0 |
| 52 | Ray Black Jnr | 0 | -891 | 1 | 0 | 0 |
| 53 | Ross Chastain | 0 | -891 | 19 | 0 | 0 |
| 54 | JJ Yeley | 0 | -891 | 6 | 0 | 0 |
| 55 | Parker Kligerman | 0 | -891 | 2 | 0 | 0 |
| 56 | Timothy Peters | 0 | -891 | 1 | 0 | 0 |
| 57 | Cole Custer | 0 | -891 | 2 | 0 | 0 |
| 58 | Joey Gase | 0 | -891 | 3 | 0 | 0 |
| 59 | Timmy Hill | 0 | -891 | 9 | 0 | 0 |
* 10-point penalties for Car #4, Car #95 for failing post-qualifying technical inspection three times