Hanson wins KA2 thriller in Emerald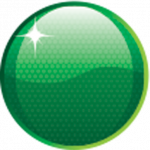 Jay Hanson has staved off Kai Allen in a final lap battle in the KA2 class in Round 4 of the SP Tools Australian Kart Championship, presented by Castrol Edge in Emerald.
Allen shaped for a move on Hanson on the final lap but couldn't pull it off and in fact gave up second position to Jaiden Pope in the process.
For Hanson, the win was his first in the class, which he stepped up to this year.
In KA1, Scott Sorensen extended his championship lead with an all-the-way win from Lachie Dalton, who battled for much of the race with eventual third place finisher Joshua Denton.
X30 went to Pierce Lehane for the second round in a row, while championship leader Cody Gillis finished fifth.
Joshua Fife took over the KZ2 championship lead after a 4.9s win in the final, while runner-up Dylan Drysdale bagged his first podium in the class from the back end of the top 10.
Other round winners were Brendan Nelson (TaG 125), Benito Montalbano (KA3 Senior), Rhys Smith (KA4 Junior), Carter Mobbs (Cadet 12), and Rock Han (Cadet 9).
The fifth and final round will be held at Todd Road on August 31-September 2.