Rossi, Power qualify on front row in Mid-Ohio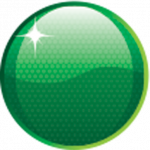 Alexander Rossi needed only one flying lap at the end to qualify on pole for the Mid-Ohio IndyCar race, where he will start alongside Will Power.
Rossi waited until the final two minutes to return to the circuit during the Firestone Fast Six, when he laid down a 1:04.6802s in the #27 Andretti Autosport Honda.
Power was 0.2137s slower as he earned a front row start for his 200th Verizon IndyCar Series race in the #12 Team Penske Chevrolet.
Row 2 is also Andretti alongside Penske in Ryan Hunter-Reay (#28 Honda) and Josef Newgarden (#1 Chevrolet) respectively.
Robert Wickens (#6 Schmidt Peterson Honda) qualified fifth and Max Chilton also made the final phase of qualifying in the #59 Carlin Chevrolet.
The second round of qualifying ended in drama when James Hinchcliffe spun the #5 Schmidt Peterson Honda and crashed while fastest with seconds remaining.
The Canadian lost his two best laps having brought out the red flag, costing him a place in the top six.
The stoppage might have denied Scott Dixon (#9 Chip Ganassi Honda) a place in the final phase, and the New Zealander also claimed to have been held up by Rossi earlier on.
Officials reviewed the matter before the Fast Six but opted not to take action, while Dixon will start his 300th IndyCar race from ninth position, next to Hinchcliffe.
"I think it would've been tight for us without the red flag to get through, but you never really know," said Dixon.
"The PNC Bank car was good, and we had definitely made gains from Q1 to Q2 there."
Brakes issues saw Sebastien Bourdais (#18 DCR w/ Vasser-Sullivan Honda) crash on his out lap at the start of qualifying.
The Honda Indy 200 at Mid-Ohio will be run over 90 laps from tomorrow at 0535 AEST.
Highlights: Qualifying
Starting grid: Mid-Ohio
| | | | | | |
| --- | --- | --- | --- | --- | --- |
| Pos | Num | Driver | C/E/T | Time | Session |
| 1 | 27 | Alexander Rossi | D/H/F | 1:04.6802 | Fast Six |
| 2 | 12 | Will Power | D/C/F | 1:04.8939 | Fast Six |
| 3 | 28 | Ryan Hunter-Reay | D/H/F | 1:04.9896 | Fast Six |
| 4 | 1 | Josef Newgarden | D/C/F | 1:05.1335 | Fast Six |
| 5 | 6 | Robert Wickens (R) | D/H/F | 1:05.1747 | Fast Six |
| 6 | 59 | Max Chilton | D/C/F | 1:06.6172 | Fast Six |
| 7 | 15 | Graham Rahal | D/H/F | 1:06.1804 | Round 2 / Top 12 |
| 8 | 30 | Takuma Sato | D/H/F | 1:06.3755 | Round 2 / Top 12 |
| 9 | 9 | Scott Dixon | D/H/F | 1:06.4187 | Round 2 / Top 12 |
| 10 | 5 | James Hinchcliffe | D/H/F | 1:06.5549 | Round 2 / Top 12 |
| 11 | 10 | Ed Jones | D/H/F | 1:07.0999 | Round 2 / Top 12 |
| 12 | 26 | Zach Veach (R) | D/H/F | 1:07.2287 | Round 2 / Top 12 |
| 13 | 98 | Marco Andretti | D/H/F | 1:05.6353 | Round 1 / Group 1 |
| 14 | 88 | Conor Daly | D/C/F | 1:05.7260 | Round 1 / Group 2 |
| 15 | 23 | Charlie Kimball | D/C/F | 1:05.9471 | Round 1 / Group 1 |
| 16 | 20 | Jordan King (R) | D/C/F | 1:05.7699 | Round 1 / Group 2 |
| 17 | 22 | Simon Pagenaud | D/C/F | 1:05.9630 | Round 1 / Group 1 |
| 18 | 21 | Spencer Pigot | D/C/F | 1:05.8133 | Round 1 / Group 2 |
| 19 | 14 | Tony Kanaan | D/C/F | 1:06.0520 | Round 1 / Group 1 |
| 20 | 60 | Jack Harvey (R) | D/H/F | 1:05.9911 | Round 1 / Group 2 |
| 21 | 4 | Matheus Leist (R) | D/C/F | 1:06.7354 | Round 1 / Group 1 |
| 22 | 19 | Pietro Fittipaldi (R) | D/H/F | 1:06.2138 | Round 1 / Group 2 |
| 23 | 32 | Rene Binder (R) | D/C/F | 1:06.9555 | Round 1 / Group 1 |
| 24 | 18 | Sebastien Bourdais | D/H/F | No Time | Round 1 / Group 2 |
(C)hassis: D=Dallara | (E)ngine: C=Chevy, H=Honda | (T)yre: F=Firestone